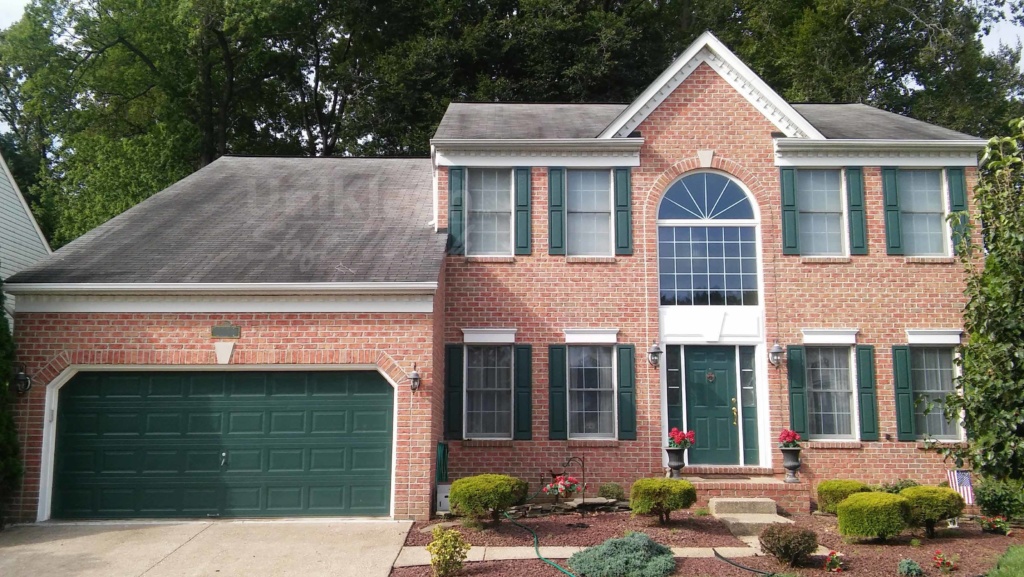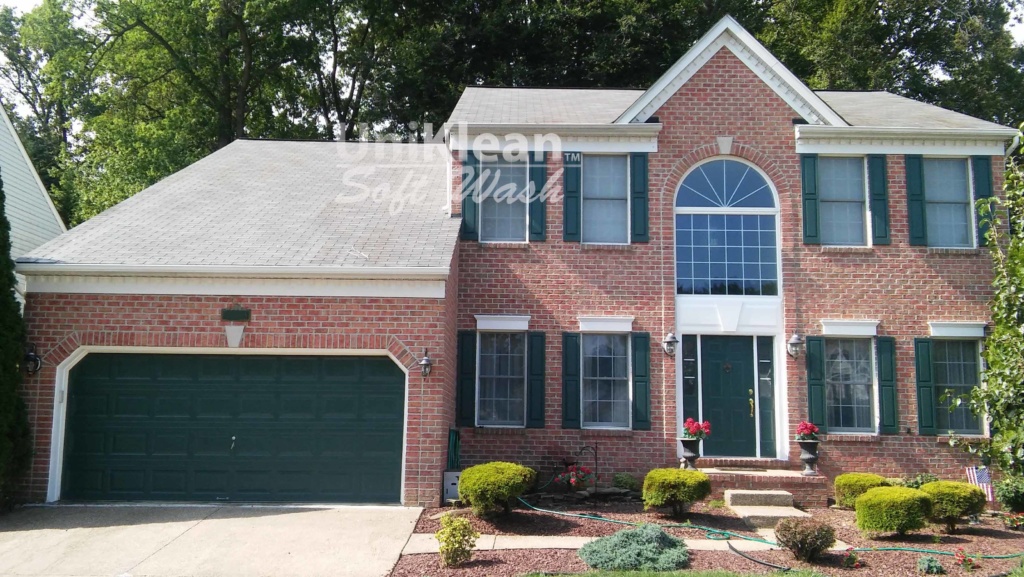 Forest Hill Roof Cleaners, Forest Hill MD
At UniKlean Soft Washing, we take pride in offering the best roof cleaning service in the area. We are listed with the highest ratings possible with Angie's List as one of the optimum Roof Cleaners Forest Hill MD. We understand the importance of feeling safe at home, we make certain that your safety is never jeopardized. We hire only professionals who have completed our extensive training program. We take pride in the quality of the work provided for our customers who rely on Roof Cleaners Forest Hill MD. All of our uniformed service technicians have been professionally trained at the factory which allows us to guarantee our work. We also provide an affordable high-quality roof cleaning service to the Forest Hill area. We professionally clean a wide range of roof types, which includes but is not limited to cedar shake, clay and concrete tiles, roll roofing, fiberglass and asphalt shingles.
Forest Hill Roof Cleaners
UniKlean roof cleaners Forest Hill MD is a member of The Professional Cleaners Association. We are a trusted roof cleaners Forest Hill MD with professional technicians who can assess your roof's condition and set up a regular cleaning schedule that will assure you of a well cared for the roof. Maintaining your roof will save you those expensive repair costs that result from debris build-up. We are licensed and bonded and provide our customers with a wealth of experience while maintaining a safe work environment on your property. Good workmanship and quality are guaranteed by all of our technicians. It is important to keep your roof in the best possible condition so it will hold up for years to come.
Roof Cleaners
Roof cleaners Forest Hill MD is an important part of a home maintenance program. There are many roof problems that arise when the roofs are not cleaned properly. One common issue is the growth of Black Algae that often grows in the shaded areas on the roof. The staining is more uniform than normal bleeding through from the asphalt shingles. The black stain comes from the debris of dead algae. The best way to stop the algae from growing is to trim down the trees so the roof has more sunlight. Many homeowners pressure wash their roofs to remove the algae growth; this can cause long-term problems damaging the roof. UniKlean Roof Cleaners Forest Hill MD will come out to inspect your roof and provide a repair plan and estimate free of charge helping you decide the best game of action you need to maintain the integrity of your roof.
Roof Cleaners Forest Hill MD
Leaves and needles from trees can collect in little valleys of the roof where water can collect that can cause serious damage to the roof. Where there is standing water you will often find moss, lichens or fungus with roots that can wreak havoc on the roof. Contracting with a professional roof cleaners Forest Hill MD, company can save the homeowner a substantial amount of money because it is cheaper to maintain a roof than to repair or replace the damaged area. Because the black streaking is always a sign of a major roof issue, it is advisable to seek out a professional roof cleaner who can determine the extent of the damage and the knowledge that will help you make an informed decision of whether you need to contract with one of Forest Hill Roof Cleaners or a contractor who specializes in roof repair.
Roof Cleaners
Cedar roofs are one of the most expensive roofs on the market and need very specialized care. A special low-pressure washer with a high volume is needed to wash down the entire roof. In order for the cedar to breathe properly a special treatment is needed for maintaining the longevity of the cedar shakes. We are one of the few roof cleaners offering this specialized service. Cedar shakes are susceptible to moss and mold growths, which will radically shorten the life of the cedar shakes. In comparing a cedar shake roof to your deck, it makes more sense financially to hire a professional roof cleaning company to maintain the roof, than replace the roof for lack of care.
At Forest Hill Roof cleaners, Most roofs are cleaned with a cleaning solution that professionals have the expertise to apply correctly. If the cleaning solution is not applied properly or rinsed thoroughly the roof will suffer damage. Special care is needed when using these cleaning solution to protect the homeowner, employees, pets, and the property itself.
Roof cleaners Forest Hill MD has done incorrectly can wash away the coloring from coated roof tiles or a concrete roof can have the natural gray exposed. These will need to be painted or stained once the cleaning has been finished. A professional will know the proper way of cleaning these roofs. This is why it is critical for you to hire a trusted professional to avoid further roof damage from the cleaning process. We at UniKlean Roof cleaners Forest Hill MD guarantee or work.
Roof Cleaners, Forest Hill MD
"When I first received the ad about UniKlean I was pretty skeptical. I never heard about the process and like everything I had to do my own Google research. My house was sitting for sometime before I purchased it and the previous owner neglected the exterior as you can tell from the pictures.The owner of UniKlean came out professionally dressed and presented me with a quote within a day. Before agreeing to the quote he answered my call every time I reached out and was very knowledgeable on the soft wash process.I reached out to other friends who had has their homes pressure washed recently and found out that they needed to get it redone just a year later. Here's what sold me - found out that pressure washing takes off just the surface of the growth but soft washing goes deep into the root of the issue.They also went above and beyond to clean my house which I found out is their normal process. They climbed up and down the ladder multiple times when they saw something they didn't like. My house is completely transformed. My neighbors complemented me multiple times on how great it looks. HIRE this company! I don't write many reviews but I was so blown away that I had to submit a review for this one!!!"
"Quick response for estimate and work. Fair pricing. Exceptional job! Highly recommend!!"
"UniKlean did a phenomenal job! The soft wah looks great"
"Very professional, great attention to detail - Awesome job all around. Made an incredible difference in how our house looks. We live in the woods and with all the rain this year had a lot of green mold on our siding. GONE! Gutters and windows look great too. Couldn't be happier. Highly recommend!"
Call 410-709-3776
Anyone we send into your home has been background checked & drug tested to give you PEACE OF MIND