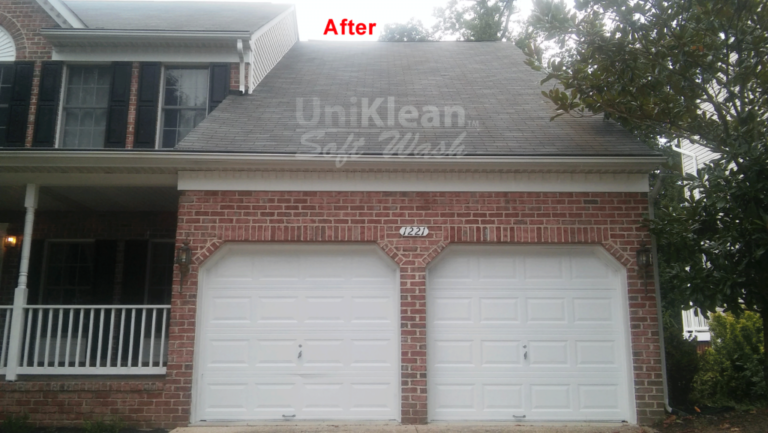 Baltimore Rubber Roof Cleaning
Rubber Roof Cleaner
It will be important for homeowners to maintain the quality of their house's exterior. This is particularly true for their roof, which will play a pivotal role in supporting the entire structure of the building. If an owner has rubber roofing, then they will need to find a cleaner who understands how to handle this process. Local owners will want to find a Baltimore rubber roof cleaning with the experience that people need to handle these basic processes. It will be vitally important for people to look through their choices and get the perfect cleaning package that they can find. This will give people a great new look for their homes in just a short amount of time.
There are actually many different issues that could gradually affect the quality of a roofing structure. This is why many homeowners will want to think about how they can get a Baltimore rubber roof cleaning to conduct an initial inspection. This may help reveal quite a few different structural issues that need to be considered. They may be surprised by the full array of choices that are available to them. This can go a long way towards helping owners maintain the investment that they have put in their home. Most people don't want to simply let their roof deteriorate over time. This is exactly why they should invest time and effort into hiring the right quality roofing company that operates in their area.
Finding a rubber roof cleaning Baltimore MD residents can trust will be relatively simple and straightforward. Owners will just need to consider the options that they can find in their area. They should search for providers in their area and get the best one for their needs sometime soon. This is an important consideration for many people to keep in mind as they go forward. They may also need to look through consumer reviews to find out how these agencies have been rated before. This will help direct consumers to find the best rubber roof cleaning Baltimore MD has to offer to people.
When the Baltimore rubber roof cleaning heads out to the home, they may want to conduct an initial inspection of the structure itself. They will likely want to get an idea of the type of dirt and wear that is already present on the roof. But they will also be looking for any kind of fungus that they can see. These fungal blooms can actually break down the structure of a rubber roof and cause it to go into disrepair. This is an important consideration for people to keep in mind as they go forward. Every owner will need to think about how they can actually utilize the right cleaning approach to handle their problems. This can give people the support that they need to handle a few different types of issues.
There are a few different tips for anyone looking to find a rubber roof cleaning Baltimore MD can provide. Consumers should look to find a cleaning company that simply has the experience necessary to handle a few different types of issues. Many people will be impressed by the full array of options that they have at their disposal. This will go a long way towards helping everyone find the best choice to complete this project. Some of these cleaners will have years of experience when it comes to handling these different types of issues. These agencies will likely have also built up a reputation in the community for providing this kind of service. This may be reflected in some of the consumer reviews that the business has produced. Prospective consumers should look into how they can actually get the cleaner that they need to handle just about any issue.
Finally, it will be vitally important for people to think about getting a quote for this service. The team may be able to provide an initial inspection of the roof to determine what type of cleaning it needs. These teams will then be able to showcase some of the different types of techniques that they could use. Owners can then estimate the costs that they may incur to complete this type of project on time. This will be a great way for owners to invest in the long-term quality of their roofing structure.  Call now to schedule an appointment 410-709-3776
Rubber Roof Cleaning, Baltimore MD
"When I first received the ad about UniKlean I was pretty skeptical. I never heard about the process and like everything I had to do my own Google research. My house was sitting for sometime before I purchased it and the previous owner neglected the exterior as you can tell from the pictures.The owner of UniKlean came out professionally dressed and presented me with a quote within a day. Before agreeing to the quote he answered my call every time I reached out and was very knowledgeable on the soft wash process.I reached out to other friends who had has their homes pressure washed recently and found out that they needed to get it redone just a year later. Here's what sold me - found out that pressure washing takes off just the surface of the growth but soft washing goes deep into the root of the issue.They also went above and beyond to clean my house which I found out is their normal process. They climbed up and down the ladder multiple times when they saw something they didn't like. My house is completely transformed. My neighbors complemented me multiple times on how great it looks. HIRE this company! I don't write many reviews but I was so blown away that I had to submit a review for this one!!!"
"Quick response for estimate and work. Fair pricing. Exceptional job! Highly recommend!!"
"UniKlean did a phenomenal job! The soft wah looks great"
"Very professional, great attention to detail - Awesome job all around. Made an incredible difference in how our house looks. We live in the woods and with all the rain this year had a lot of green mold on our siding. GONE! Gutters and windows look great too. Couldn't be happier. Highly recommend!"
Call 410-709-3776
Anyone we send into your home has been background checked & drug tested to give you PEACE OF MIND