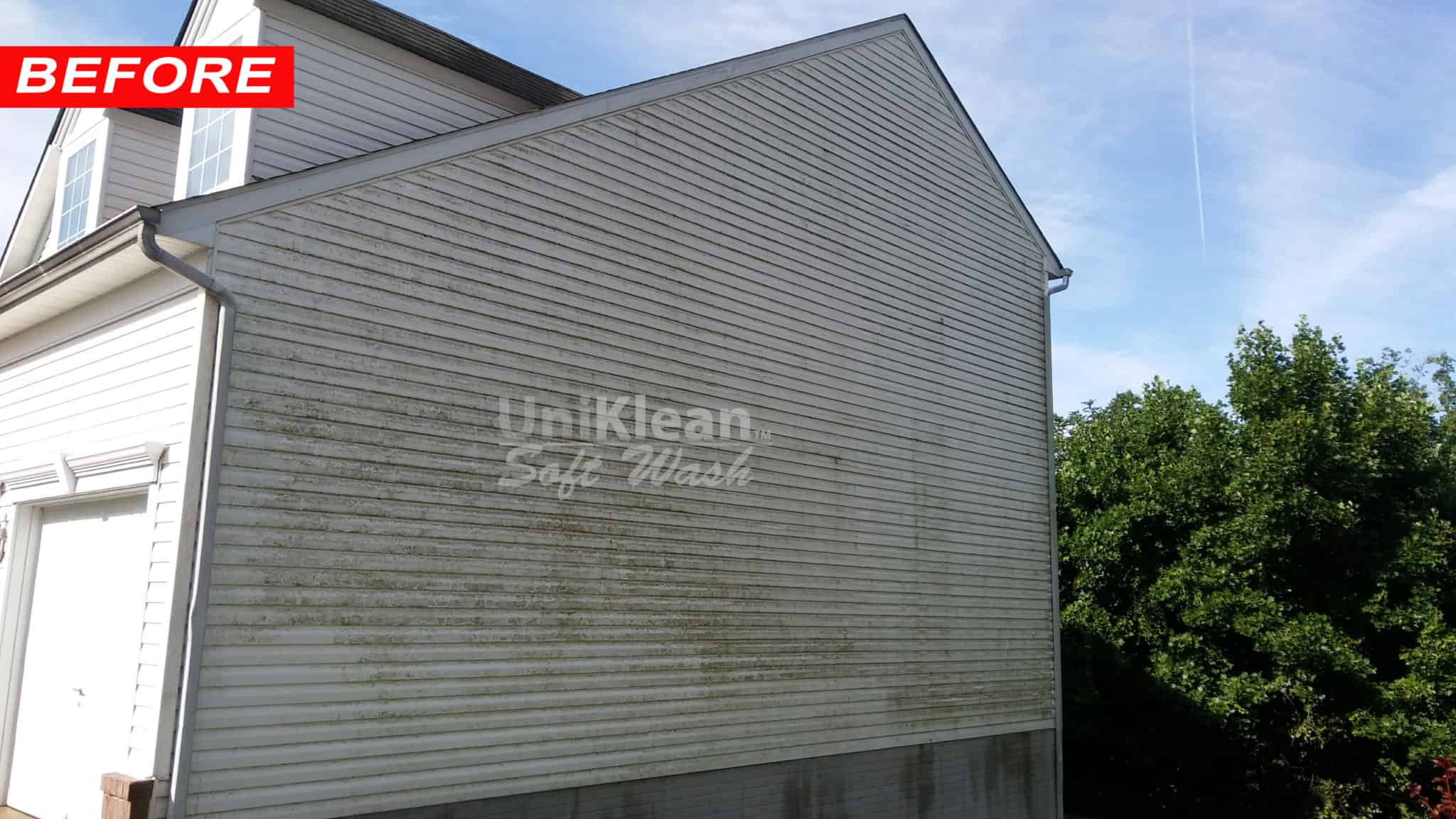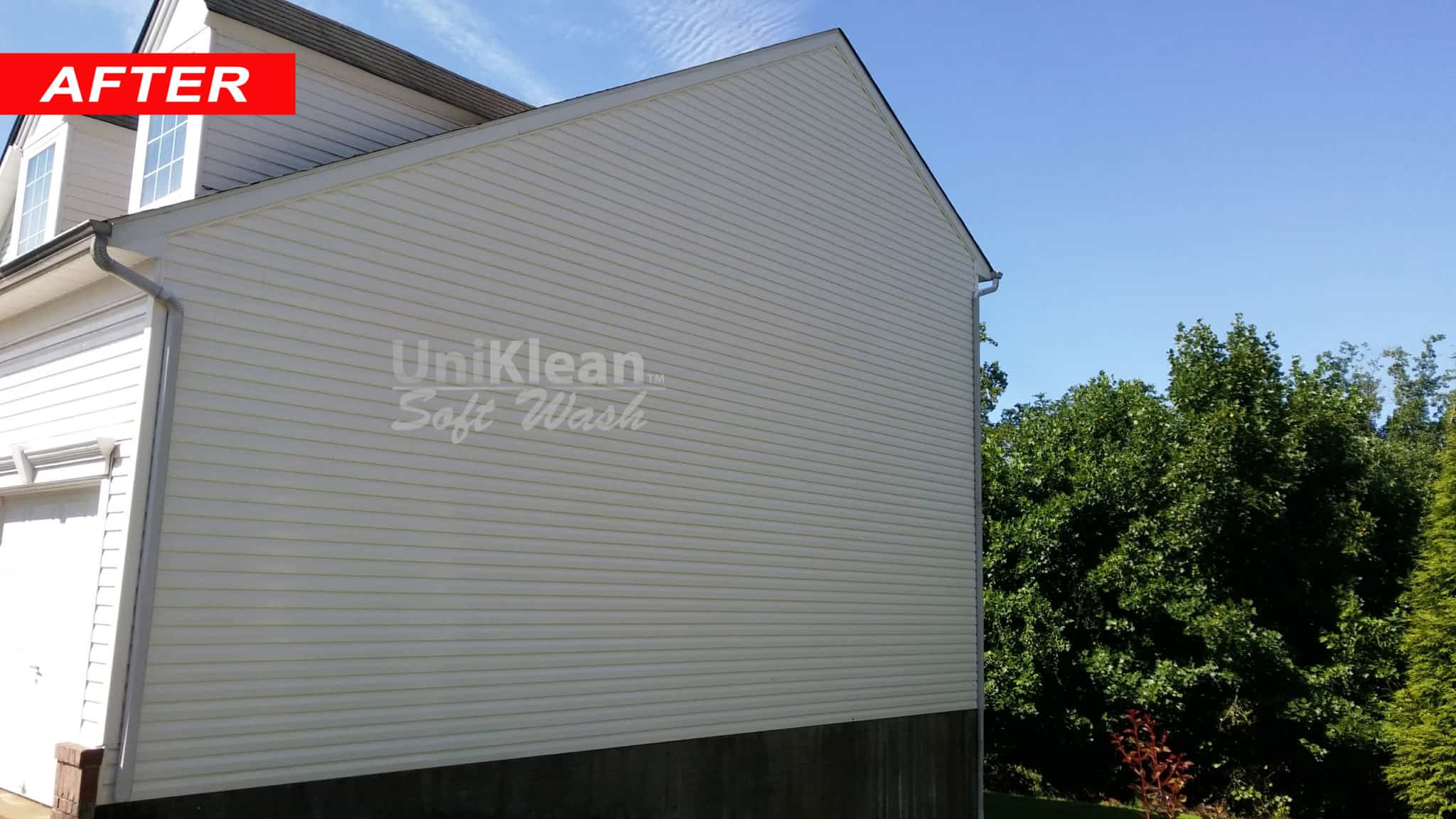 Pressure Washing Baltimore MD
There are many different reasons as to just why someone would want to have pressure washing done but no matter the reason, the best Baltimore building pressure washing is always UniKlean Pressure Washing. This is simply due to the fact that UniKlean not only provides the best pressure washing service in the area but also because they have the best customer service anywhere around. When it comes to building pressure washing Baltimore MD company UniKlean Pressure Washing just can't be beaten.
In order to understand exactly why UniKlean should be your first and only choice for pressure washing, you need to understand exactly what it is that they offer to customers both residential and business alike. The first thing you need to understand is that UniKlean is both bonded and insured. This makes them a company that you can be confident in and a company that you can trust to provide you with excellence every time they provide you with a service. This alone is an amazing benefit but it doesn't end there.
The next thing that you need to understand is the service that UniKlean Pressure Washing provides to both businesses and residents in and around the Baltimore MD area. When it comes to pressure washing, there is no comparison to the service that UniKlean provides and the service that all other pressure washing services provide. Pressure washing is something that has many different advantages and the variety of services that pressure washing can fulfill is actually amazing.
Baltimore building pressure washing can be used to clean buildings of all shapes and sizes and the material that the building is made of doesn't really make a difference. A pressure washer in the hands of a professional is a miracle in the making and a UniKlean Pressure Washing professional is a miracle worker. No matter how extreme the job, a UniKlean technician can get the job done and they will get it done right the first time every time guaranteed. If they don't they will make sure it gets done right nonetheless.
That's right, all work done by a UniKlean professional is 100% guaranteed and that is a fact. They are so confident in the work that they provide that they guarantee it with every job. If you are not satisfied, then UniKlean is not satisfied because your satisfaction truly means something which says a lot about who UniKlean Pressure Washing is as a company.
Building Pressure Washing Baltimore MD

All UniKlean technicians have been factory trained so as to provide customers with the best possible service available. When a UniKlean technician arrives on the job, you know for a fact that you have a professional at your disposal prepared to give you their very best and the very best from a UniKlean technician is as good as it gets. There is no one better for a pressure washing job than someone from UniKlean and that is a fact that will never change.
When it comes to building pressure washing Baltimore MD company UniKlean understands the importance of putting customers needs before everything else. They know for a fact that a satisfied customer is a returning customer and they also know that the opposite is just as true. An unhappy customer will not simply switch companies but they will take any and all friends with them. This is why they hold customers so highly and this is why UniKlean Pressure Washing is such a valuable asset in the community.
Baltimore Building Pressure Washing

There are so many other reasons as to why UniKlean should be the first and only choice that comes to mind when you think of pressure washing or exterior building cleaning of any kind. The outward appearance of any property will say a lot about an individual or company and only the best company should be entrusted with the task of keeping your buildings outward appearance up to par. One simple mistake in the way your buildings outward appearance looks could have more of an impact than you could ever imagine.
UniKlean Pressure Washing is a very proud member of the Professional Cleaners Association. They are also a top-rated service provider on Angie's List. These are achievements that are not easily received but they are achievements that UniKlean represents proudly each and every day and with each and every job. Consider UniKlean Pressure Washing for your next pressure washing job and enjoy the benefits of a cleaner, better-looking exterior today!  Call now to schedule an appointment 410-709-3776
Building Pressure Washing, Baltimore MD
"When I first received the ad about UniKlean I was pretty skeptical. I never heard about the process and like everything I had to do my own Google research. My house was sitting for sometime before I purchased it and the previous owner neglected the exterior as you can tell from the pictures.The owner of UniKlean came out professionally dressed and presented me with a quote within a day. Before agreeing to the quote he answered my call every time I reached out and was very knowledgeable on the soft wash process.I reached out to other friends who had has their homes pressure washed recently and found out that they needed to get it redone just a year later. Here's what sold me - found out that pressure washing takes off just the surface of the growth but soft washing goes deep into the root of the issue.They also went above and beyond to clean my house which I found out is their normal process. They climbed up and down the ladder multiple times when they saw something they didn't like. My house is completely transformed. My neighbors complemented me multiple times on how great it looks. HIRE this company! I don't write many reviews but I was so blown away that I had to submit a review for this one!!!"
"Quick response for estimate and work. Fair pricing. Exceptional job! Highly recommend!!"
"UniKlean did a phenomenal job! The soft wah looks great"
"Very professional, great attention to detail - Awesome job all around. Made an incredible difference in how our house looks. We live in the woods and with all the rain this year had a lot of green mold on our siding. GONE! Gutters and windows look great too. Couldn't be happier. Highly recommend!"
Contact 410-709-3776
Anyone we send into your home has been background checked & drug tested to give you PEACE OF MIND.