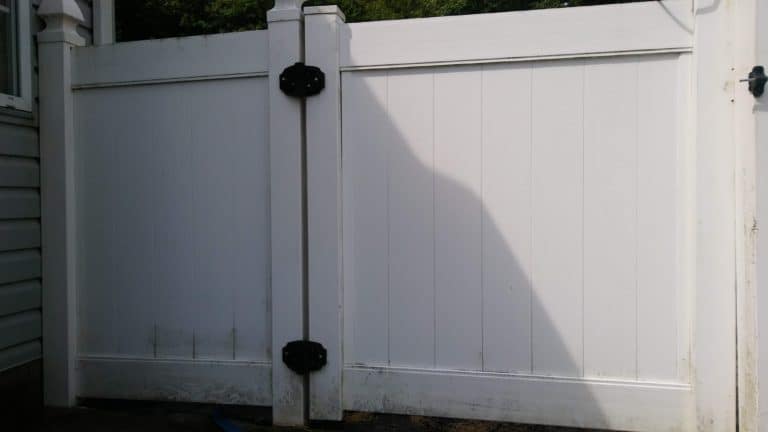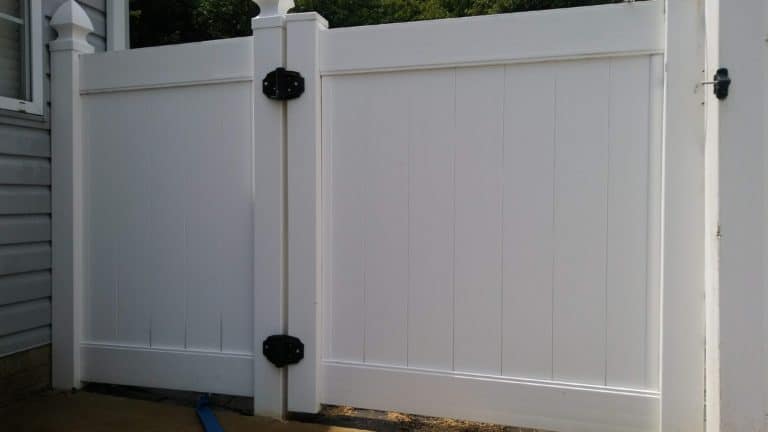 Fence Cleaning
Imagine your sitting on your front porch on a gorgeous spring day. The sun lights beating down through the trees, the birds are chirping and you are sipping lemonade. This moment in time seems as close to perfect as a day could be. When you begin to notice your back fence and house are starting to look dingy. What was white a year ago has taken on a light shade of grey. That very afternoon you decide to get outside with a little elbow grease and give it a good ole try. The only problem is no matter the amount of time you spend scrubbing, the fence and house siding aren't as clean as you feel it should be at this point. This is where Uniklean Pressure Washing comes into play.
Baltimore Fence Cleaning
Let our professional crew of bonded and certified technicians do your dirty work for you! Over time algae, bacteria and even mold spores can build up on your wooden fences, decks, and porches. If you don't keep these home additions clean you run the risk of damaging these structures. Mould is a serious health concern and can cause the composition of the wood to break down. But wait! There's more we don't just power wash your decks, we'll tackle your gutters, roofs and the exterior of your house. We offer a few other services to help you get ahead with your spring cleaning.
Thinking of hosting a party or family get together this spring or summer. Uniklean Pressure Washing can get your deck in tip-top shape. Nothing worse than entertaining friends on an unkept deck. Our company is based out of Baltimore, Maryland. You can find us in the yellow pages under Fence Cleaning Baltimore MD. We are also located online under Baltimore Fence Cleaning. Uniklean Pressure Washing offers competitive pricing and a 100% satisfaction guarantee. We are a local run company with a reputation for being honest, fair, friendly and trustworthy. No project is too big or small for our team of experts! You can request a free quote from us online or over the telephone. We are always looking to build onto our list of clientele. Uniklean Pressure Washing will work quickly to get the projects down in a timely manner. Uniklean Pressure Washing also provides new letters for our customers who sign up with us.
Baltimore Fence Cleaning
Not only do we help keep your house looking fresh and clean. We also provide our services to local businesses as well. We'll keep the outside of any building looking clean and professional. Other services we offer for Commercial use includes concrete cleaning, parking lot cleaning and we'll even remove that nasty chewing gum for you! We'll help keep the town looking nice and clean. With our help, your town or city can keep its charm that it always been known for.
Baltimore Fence Cleaning
Next time you have a party or get together with your family or friends keep Uniklean Pressure washing in mind. We can get the dirtiest house or building in shape for your big event. Let others know how your experience with the top Baltimore Fence cleaning company. Remember you can find us under Fence Cleaning Baltimore MD online or in the yellow pages. Check us out, refer a friend, we promise you won't be sorry with Uniklean Pressure Washing!  Call now to schedule an appointment 410-709-3776
Baltimore Fence Cleaning Baltimore MD
 Call now to schedule an appointment 410-709-3776
"When I first received the ad about UniKlean I was pretty skeptical. I never heard about the process and like everything I had to do my own Google research. My house was sitting for sometime before I purchased it and the previous owner neglected the exterior as you can tell from the pictures.The owner of UniKlean came out professionally dressed and presented me with a quote within a day. Before agreeing to the quote he answered my call every time I reached out and was very knowledgeable on the soft wash process.I reached out to other friends who had has their homes pressure washed recently and found out that they needed to get it redone just a year later. Here's what sold me - found out that pressure washing takes off just the surface of the growth but soft washing goes deep into the root of the issue.They also went above and beyond to clean my house which I found out is their normal process. They climbed up and down the ladder multiple times when they saw something they didn't like. My house is completely transformed. My neighbors complemented me multiple times on how great it looks. HIRE this company! I don't write many reviews but I was so blown away that I had to submit a review for this one!!!"
"Quick response for estimate and work. Fair pricing. Exceptional job! Highly recommend!!"
"UniKlean did a phenomenal job! The soft wah looks great"
"Very professional, great attention to detail - Awesome job all around. Made an incredible difference in how our house looks. We live in the woods and with all the rain this year had a lot of green mold on our siding. GONE! Gutters and windows look great too. Couldn't be happier. Highly recommend!"
Call 410-709-3776
Anyone we send into your home has been background checked & drug tested to give you PEACE OF MIND