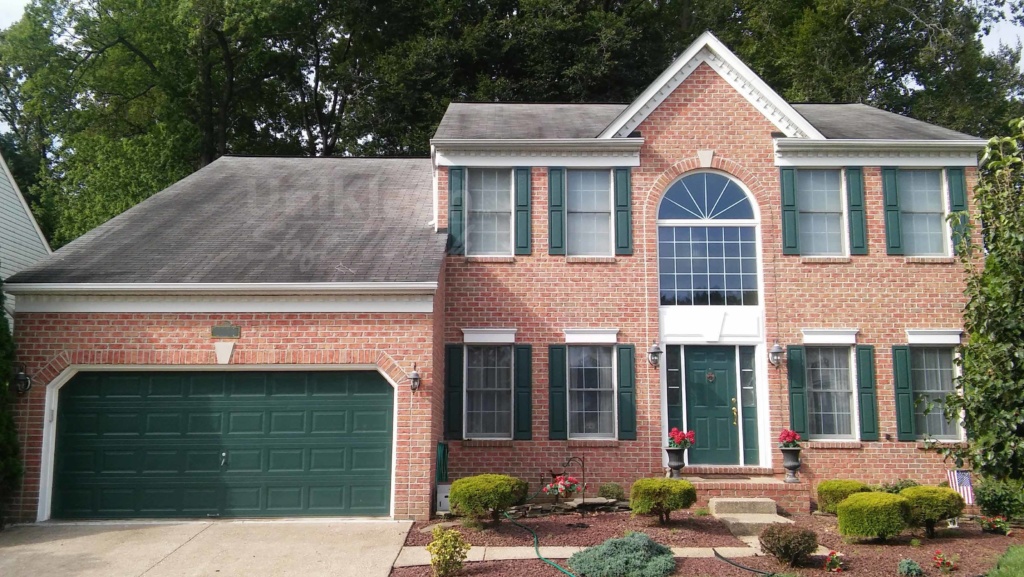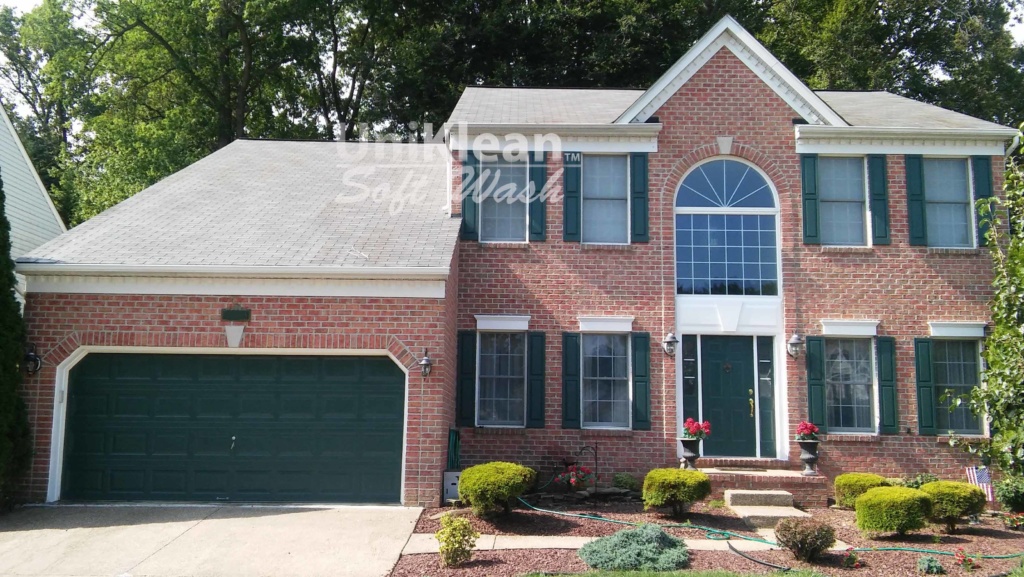 Commercial roof cleaning
You may be asking what those black streaks are on your roof. Well, that is a specific type of algae. This algae feeds off of the shingles that are on the roof. If rain comes into the picture, it can cause the black streaks to run down the top and sides of the roof.
About half of all roof cleanings are done because they look old or unsightly. The other half are either replaced or retouched. Either way, Baltimore Commercial roof cleaning is the way to go. Baltimore Commercial roof cleaning will take care of any unnecessary repairs that may be needed. Statistics show that many clients get their roofs fixed and replaced, thinking that they had to do. When all they needed was a reputable company that could give them a really good Baltimore Commercial roof cleaning.
By now you might be asking yourself what company can give the best Commercial roof cleaning Baltimore MD has to offer. The answer to who gives the best Commercial roof cleaning Baltimore MD has to offer lies with UniKlean Soft Wash. They are at the top of their game and class. They are featured on Angie's list and have been for many years. Their staff offers the most top-notch services. They are highly trained and qualified for any job you present to them. Which is another reason why UniKlean is the best Commercial roof cleaning Baltimore MD has to offer its residents?
So let's take a look at why the benefits are strong for choosing UniKlean over other roof cleaning in your area.
1) This company will address any moisture issue that your roof may be having. Algae happen to be the main concern for many people, especially women. They look at the roof and start to panic that the roof needs to be replaced. UniKlean will help you to understand the best options for you. They will take a look at the algae and other possible deterioration that your roof may be suffering from. They will determine whether the roof needs to just be cleaned or if there are other measures that need to be taken.
Baltimore Commercial Roof Cleaning, Baltimore MD
Other companies will just tell you one thing, just so that they can make money off of you. But not these guys.
2) Hiring these guys will also lower your energy costs. Any kind of algae that cohabitates on your roof will cause extra heat to absorbed by the sun. This is not a good thing. This is never a good thing. Their cleaning services will also enable your house to have a longer life. By decreasing the costs of your energy bills, the shelf life of your house will be longer. That means you won't have to put out more money to replace product after product.
3) This benefit kind of co-exists with the second one, but their services are more environmentally friendly. They use non-toxic applications. Their low-pressure rinse will also not be harmful to you or your children. It will also be okay for your plants to be around. Other services use products that are a bit more harmful to plants and animals that might be around. This causes them to die sooner. UniKlean only uses eco-friendly applications. So when you breathe in the air, just know that they create a safe and non-toxic environment.
4) The roof cleaning will not damage your roof in any shape or form. Some cleaning services use products that can cause damage to a roof after awhile. With UniKlean this is not the case. What about the warranty? When you get a roof, you most likely will have a warranty attached to it. If anything were to happen, within a specific timeframe, the warranty will cover any and all costs. Their cleaning services will not allow this to happen. So if something were to get damaged at some point, you can still get your roof covered.
5) A final reason to hire these guys is that they do it all by the book. Never attempt to do this yourself. You will only end up causing more problems for yourself in the long run. So hire these guys today. They are also a member of the professional cleaners association. I'm sure you have seen this company advertised before. Believe me, this company is well worth the investment.
Call now to schedule an appointment 410-877-6844
Commercial Roof Cleaning, Baltimore MD
"When I first received the ad about UniKlean I was pretty skeptical. I never heard about the process and like everything I had to do my own Google research. My house was sitting for sometime before I purchased it and the previous owner neglected the exterior as you can tell from the pictures.The owner of UniKlean came out professionally dressed and presented me with a quote within a day. Before agreeing to the quote he answered my call every time I reached out and was very knowledgeable on the soft wash process.I reached out to other friends who had has their homes pressure washed recently and found out that they needed to get it redone just a year later. Here's what sold me - found out that pressure washing takes off just the surface of the growth but soft washing goes deep into the root of the issue.They also went above and beyond to clean my house which I found out is their normal process. They climbed up and down the ladder multiple times when they saw something they didn't like. My house is completely transformed. My neighbors complemented me multiple times on how great it looks. HIRE this company! I don't write many reviews but I was so blown away that I had to submit a review for this one!!!"
"Quick response for estimate and work. Fair pricing. Exceptional job! Highly recommend!!"
"UniKlean did a phenomenal job! The soft wah looks great"
"Very professional, great attention to detail - Awesome job all around. Made an incredible difference in how our house looks. We live in the woods and with all the rain this year had a lot of green mold on our siding. GONE! Gutters and windows look great too. Couldn't be happier. Highly recommend!"
Call 410-709-3776
Anyone we send into your home has been background checked & drug tested to give you PEACE OF MIND