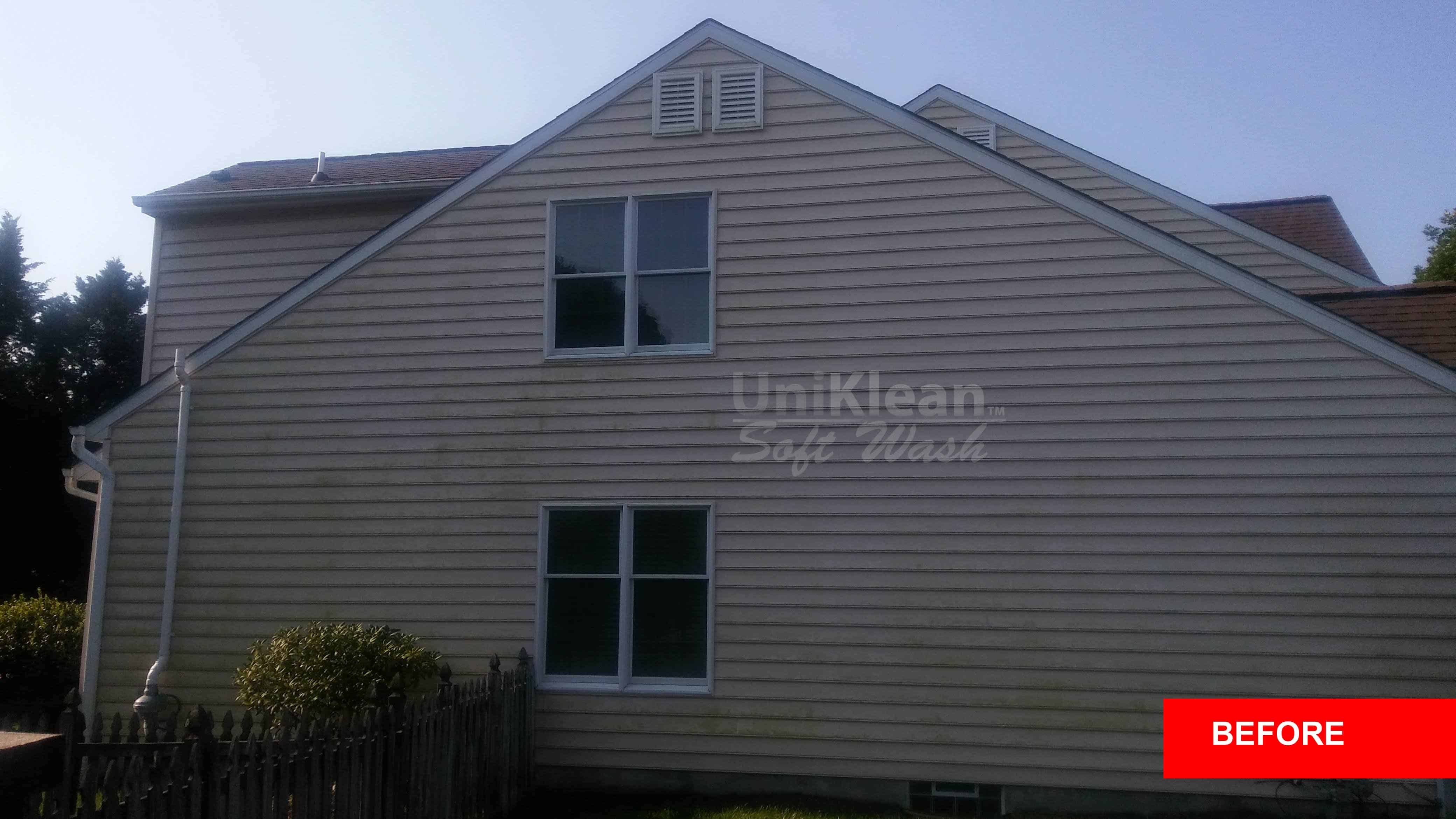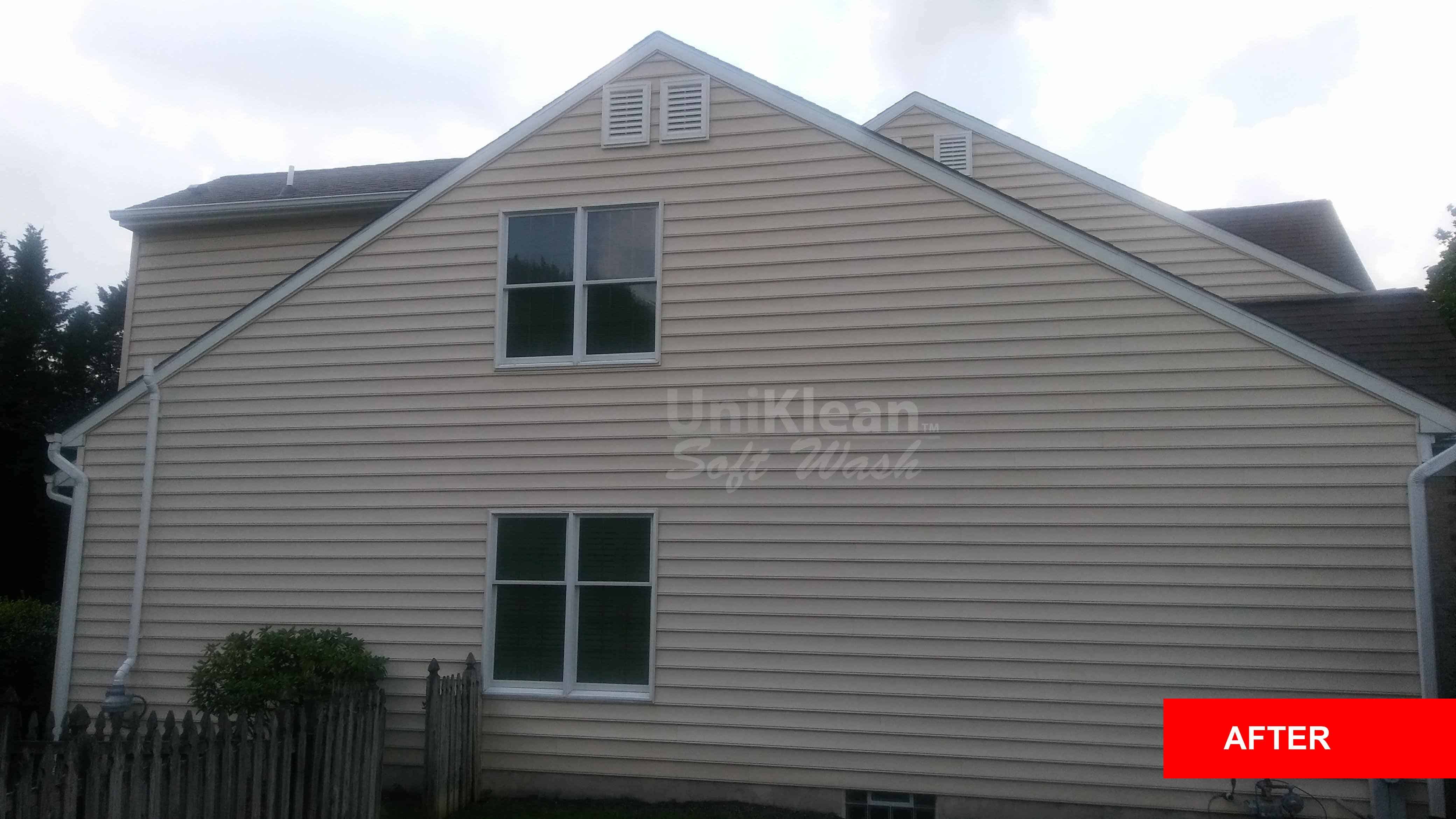 Power Wash House Baltimore MD
The condition of the exterior of our homes and businesses says much about who we are as individuals. Getting the exterior of our homes and businesses clean and keeping it that way is much easier than you might think. This is because the best cleaning company in the industry is but a quick phone call away.
UniKlean Pressure Washing is the best Baltimore power wash house cleaning company in the Baltimore area. This is a fact that is reiterated each and every day of the week. The honest, professional staff, at the most amazing pressure washing company around, is always waiting to serve your exterior cleaning needs.
When looking for the best power washing near me, businesses and residents know just where to go to find it. This is because UniKlean Pressure Washing is providing the most reliable service you will ever find and guaranteeing each and every job taken. When it comes to the question of who to bring in to provide the best Baltimore power wash house cleaning service in the Baltimore MD area, the only answer is UniKlean Pressure Washing.
Power Wash House Baltimore MD
The office staff and service technicians at UniKlean understand the importance of quality service and show it through the work accomplished each and every day of the week. When it comes to customer's satisfaction, nothing is more important and this is exactly why we are providing a guarantee backing each and every job taken. If you are not satisfied with the service you were given then we are not satisfied with the service we provided.
Each and every UniKlean technician has been factory trained so that we can better accomplish the task of providing the best service possible. Our honest, professional staff will always arrive on the job in uniform representing the best power wash house Baltimore MD residents will ever need in the best way that they know how. They will also arrive on the job with only the highest quality equipment and supplies which far exceeds the standards in the cleaning industry.
UniKlean Pressure Washing is both bonded and insured so that you can be completely confident in the service that you are about to receive. When our technicians arrive on site, you can always trust that your home or business is completely safe in the hands of a member of the areas number one pressure washing company. UniKlean Pressure Washing is also a proud member of the Professional Cleaners Association and is a top-rated service provider on Angie's List.
When you allow one of our service technicians to perform a pressure washing cleaning service on your home or business, you are taking advantage of a service that can provide much more than you will have ever imagined. For local area homeowners, the best Baltimore power wash house cleaning service will provide a beautiful exterior while extending the life of your home. This is because of how effective a pressure washing cleaning job truly is.
Nothing can compare to using the best power wash house Baltimore MD resident have access to and that is because of the way in which a pressure washer cleans a home or businesses exterior surfaces. The amount of pressure used to push the flow of water from a pressure washer completely strips the surface of all unwanted filth. This not only provides the clean look desired but eliminates anything that might cause deterioration of the material itself. This is the reason that a good pressure washing can extend the life of a home or business.
Pressure washing is beneficial to both homes and businesses and for the business, the benefit goes far beyond the superficial look and life-extending benefits. For the business, the benefits of using the services provided by the best pressure washing company in the area can be that of a financial benefit as well. This is because a clean exterior can be the deciding factor when it comes to customers using the product or service provided by the business, to begin with. To put it plainly, customers tend to walk away when a business isn't kept in decent shape on the outside.
Baltimore Power Wash House
The way that business is kept will make an enormous impression on potential customers and is therefore much more important than many people realize. When you bring in the best pressure washing company available, to maintain the clean-looking exterior of a business, you are guaranteeing a customer's immediate satisfaction. This is not necessarily a satisfaction in the product or service itself but is more of satisfaction in the way they will initially look at the business they are about to consider using.
The bottom line is that pressure wash cleaning can change things for a business in a very positive way. This goes the same for homeowners wanting to maintain a cleaner looking home while extending the life of the same. Consider UniKlean Pressure Washing for your exterior cleaning needs today!  Call now to schedule an appointment 410-709-3776
"When I first received the ad about UniKlean I was pretty skeptical. I never heard about the process and like everything I had to do my own Google research. My house was sitting for sometime before I purchased it and the previous owner neglected the exterior as you can tell from the pictures.The owner of UniKlean came out professionally dressed and presented me with a quote within a day. Before agreeing to the quote he answered my call every time I reached out and was very knowledgeable on the soft wash process.I reached out to other friends who had has their homes pressure washed recently and found out that they needed to get it redone just a year later. Here's what sold me - found out that pressure washing takes off just the surface of the growth but soft washing goes deep into the root of the issue.They also went above and beyond to clean my house which I found out is their normal process. They climbed up and down the ladder multiple times when they saw something they didn't like. My house is completely transformed. My neighbors complemented me multiple times on how great it looks. HIRE this company! I don't write many reviews but I was so blown away that I had to submit a review for this one!!!"
"Quick response for estimate and work. Fair pricing. Exceptional job! Highly recommend!!"
"UniKlean did a phenomenal job! The soft wah looks great"
"Very professional, great attention to detail - Awesome job all around. Made an incredible difference in how our house looks. We live in the woods and with all the rain this year had a lot of green mold on our siding. GONE! Gutters and windows look great too. Couldn't be happier. Highly recommend!"
CALL 410-709-3776
Anyone we send into your home has been background checked & drug tested to give you PEACE OF MIND