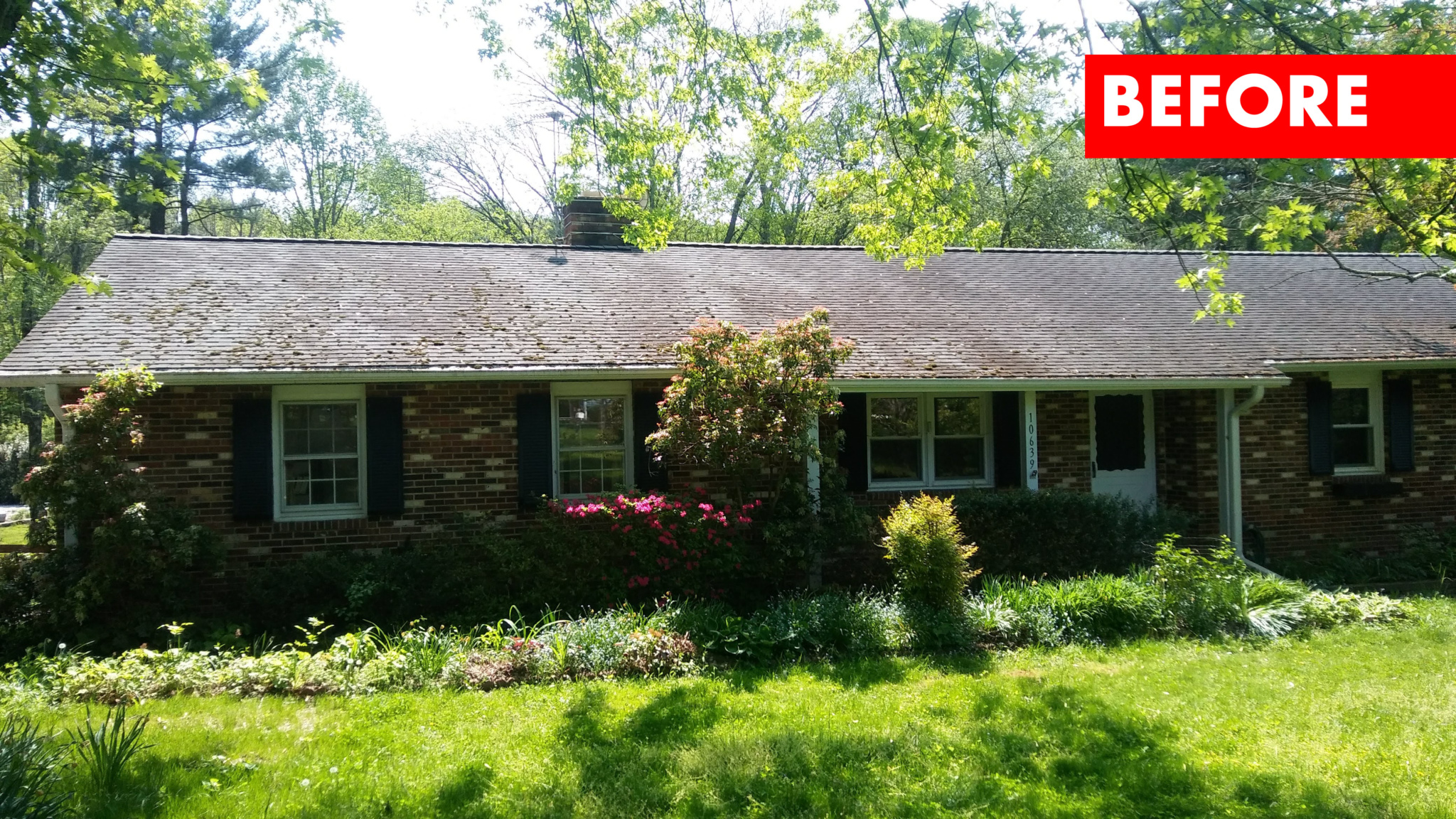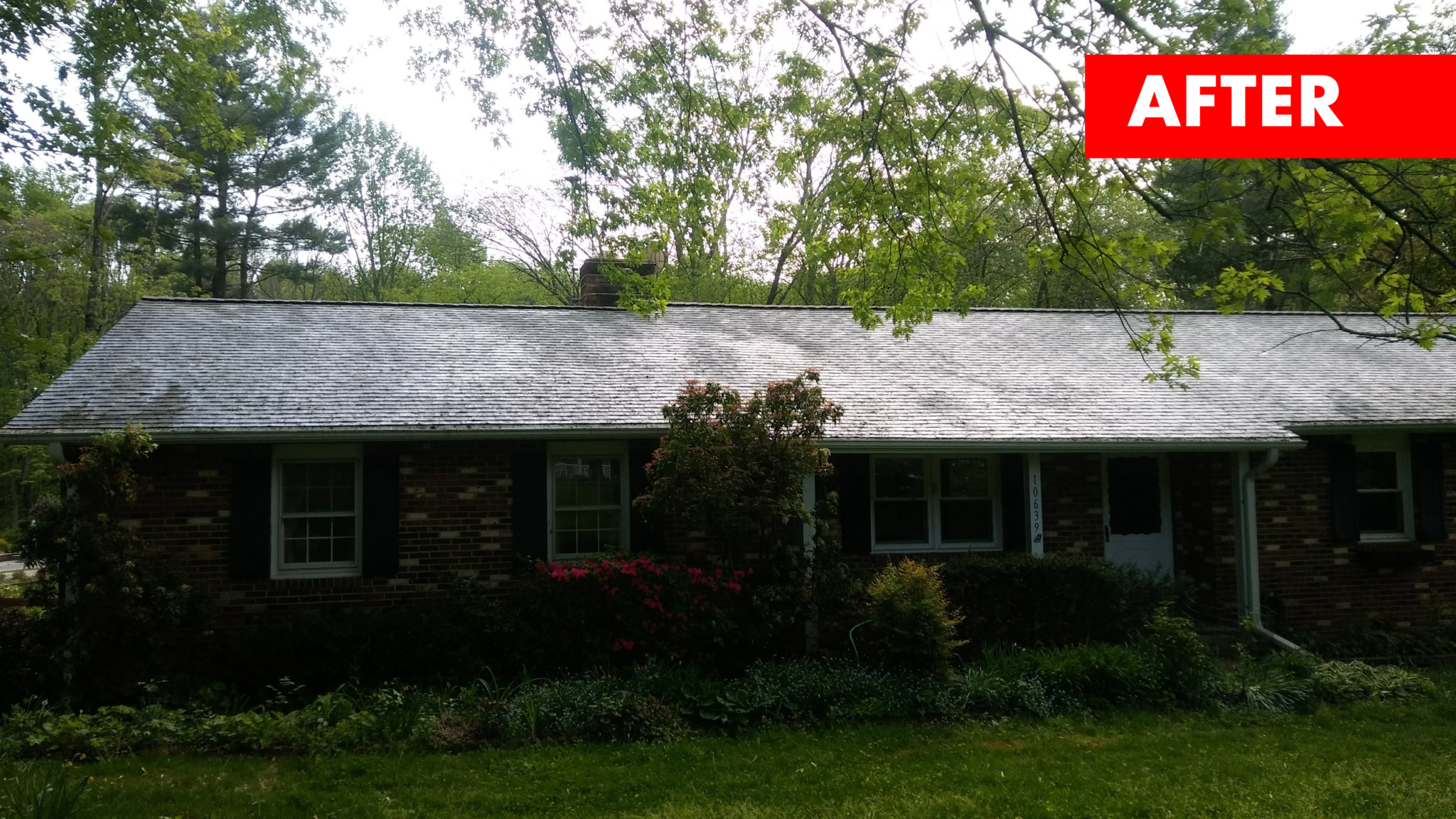 Professional Roof and Exterior Soft Washing
UniKlean SoftWash can help real estate agents. It works so well that it will make selling homes much easier. Most people understand the importance of first impressions. In the same way, this concept applies to people, it also applies to homes. A dirty driveway, deck or roof can send potential buyers running.
Before a property is put up for sale, clients are recommended to paint and clean their home, increase their home's curb appeal, mow the lawn and enhance landscaping features. However, the roof is easily the part of a home that will grab the eyes of potential buyers. If the roof doesn't look good, then why would potential buyers want to look at the inside of the home?
An ugly, dirty roof will decrease the resale value and curb appeal. Roof and exterior cleaning gives clients a competitive edge. Effective roof cleaning will increase a property's resale value by many thousands of dollars. Exterior roof cleaning can translate to bigger rewards and quick sales for a realtor.
Before a home is even looked at, proper exterior and roof cleaning will destroy all buyer objections. There is almost no surface that cannot be cleaned with this type of cleaning. Concrete driveways, sidewalks, wood decks and vinyl siding are cleaned quickly and efficiently.
The right type of exterior cleaning will make a property listing irresistible. When selling a home, whether, through a property listing or other method, curb appeal is essential. Potential buyers want to feel excitement before they step foot in a home. Hire UniKlean SoftWash and get your roof and exterior cleaned before you ever schedule an open house or place your for-sale sign.
Contact UniKlean Soft Wash today! Call now to schedule an appointment 410-709-3776
"When I first received the ad about UniKlean I was pretty skeptical. I never heard about the process and like everything I had to do my own Google research. My house was sitting for sometime before I purchased it and the previous owner neglected the exterior as you can tell from the pictures.The owner of UniKlean came out professionally dressed and presented me with a quote within a day. Before agreeing to the quote he answered my call every time I reached out and was very knowledgeable on the soft wash process.I reached out to other friends who had has their homes pressure washed recently and found out that they needed to get it redone just a year later. Here's what sold me - found out that pressure washing takes off just the surface of the growth but soft washing goes deep into the root of the issue.They also went above and beyond to clean my house which I found out is their normal process. They climbed up and down the ladder multiple times when they saw something they didn't like. My house is completely transformed. My neighbors complemented me multiple times on how great it looks. HIRE this company! I don't write many reviews but I was so blown away that I had to submit a review for this one!!!"
"Quick response for estimate and work. Fair pricing. Exceptional job! Highly recommend!!"
"UniKlean did a phenomenal job! The soft wah looks great"
"Very professional, great attention to detail - Awesome job all around. Made an incredible difference in how our house looks. We live in the woods and with all the rain this year had a lot of green mold on our siding. GONE! Gutters and windows look great too. Couldn't be happier. Highly recommend!"
Contact 410-709-3776
Anyone we send into your home has been background checked & drug tested to give you PEACE OF MIND.