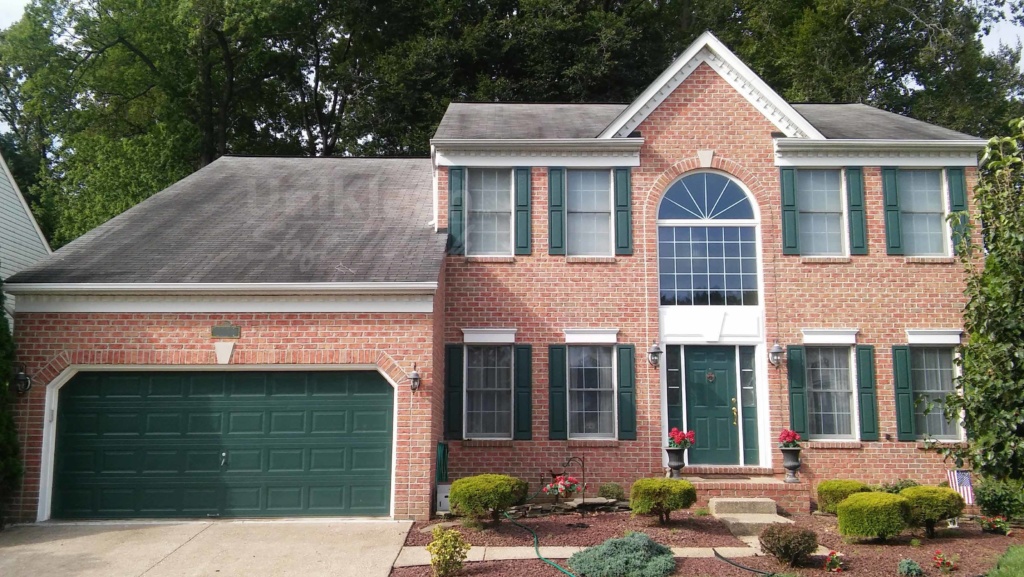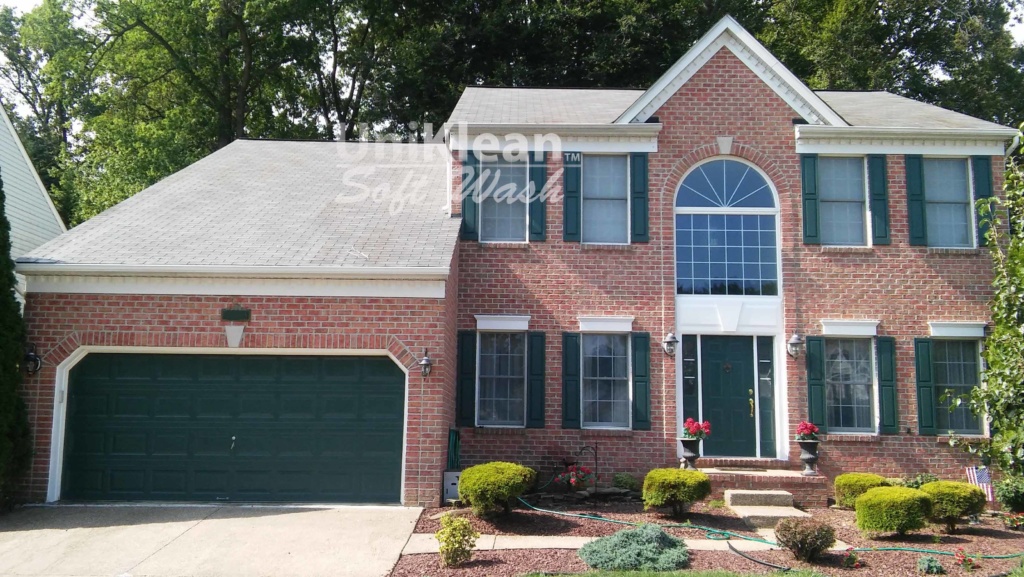 Bel Air Roof Cleaners
UniKlean Soft Wash – Your satisfaction is our greatest reward!
Do you want to maintain the beauty and value of your home? Are you looking for an expert and professional roof cleaners you can trust? Well, look no further! UniKlean Soft Wash is the highest quality Bel Air roof cleaners! You don't have to take our word for it though. We belong to the Professional Cleaners Association and are one of Angie's List top-rated Bel Air roof cleaners. We rely on our satisfied customers on Angie's List to tell us we did a good job! Additionally, we are bonded and insured, guaranteeing our work so your mind can be at rest.
At UniKlean Soft Washing, we stand behind the quality of both our work and our people. The person coming to your home wasn't just hired off the street yesterday! Our Technicians are factory trained professionals. This assures they are skilled roof cleaners Bel Air MD, guaranteeing the utmost quality of work. Part of being a bonded company means we perform a background check on all of our employees. Not only are our employees' proficient at roof cleaning they are also safe. You can be confident the person knocking on your door is trustworthy and your property is secure!
In addition to background checks bonded also means we will perform the work with quality, as promised, and on time. We are bonded for your peace of mind, and to assure you we are not a fly-by-night company. UniKlean roof cleaners Bel Air MD plans to be in this area a long time to serve you! We have been in the cleaning business for 10 years and plan on serving your cleaning needs for many more.
The insurance part of bonded and insured promises that if there is a liability incident on your property involving our employees, you won't have to worry. We have you covered! Isn't it nice to know there are hard-working, trustworthy people in business? As Bel Air roof cleaners we understand the area. We are willing to stand by our product and our people.
Bel Air Roof Cleaners
Maybe you are still wondering why it is important to clean the roof of your house? Maybe you have never had roof cleaning done before, and are wondering why you should? Maybe you are wondering what value there is in having your roof cleaned? If you are still unsure of the value roof cleaning provides here are a few excellent reasons.
Are you trying to renew your home insurance policy?
Many insurance companies are requiring clean roofs in order for a homeowner to renew their policy. A quality roof is expected to last 20-30 years under normal conditions. However, if you have trees overshadowing your roof, or live in a damp area your roof quality might be in jeopardy. Why wait until there is an insurance deadline? Schedule with us now when it is convenient for you!
Are you trying to maintain the value of your home in preparation for retirement? Clean roofs reduce the growth of mold, moss, lichens, and algae that damage shingles. This helps roofs keep their waterproof qualities, reducing possible leaks and mold damage to the interior of your home. With regular roof cleaning, your roof can preserve its quality while looking new.
Are you trying to sell your existing home for the best price? Many real estate companies are requiring roof cleaning to increase the visual appeal of the home. Roofs that are in perfectly good condition can look deplorable as the years go by. A clean roof presents you as a respectable and conscientious homeowner in the selling process. If you are looking to sell, look for UniKlean roof cleaners Bel Air MD.
Roof Cleaners Bel Air MD
As you can see there is substantial value in having your roof cleaned by trustworthy, professional, experts. We are bonded and insured as a pledge to have the safest employees and provide the best service. We train our employees so they can do the job right. We think you'll agree these are some of the most important factors in choosing a professional. If safety, quality, and peace of mind are important to you UniKlean roof washing Bel Air MD is the company to choose. We stand by our work because our reputation is on the line.
Do you want a clean roof? Call Now! UniKlean Soft Washing roof cleaners Bel Air MD. UniKlean Soft Washing trusted professionals since 2001.  Call now to schedule an appointment 410-709-3776
Roof Cleaners, Bel Air MD
"When I first received the ad about UniKlean I was pretty skeptical. I never heard about the process and like everything I had to do my own Google research. My house was sitting for sometime before I purchased it and the previous owner neglected the exterior as you can tell from the pictures.The owner of UniKlean came out professionally dressed and presented me with a quote within a day. Before agreeing to the quote he answered my call every time I reached out and was very knowledgeable on the soft wash process.I reached out to other friends who had has their homes pressure washed recently and found out that they needed to get it redone just a year later. Here's what sold me - found out that pressure washing takes off just the surface of the growth but soft washing goes deep into the root of the issue.They also went above and beyond to clean my house which I found out is their normal process. They climbed up and down the ladder multiple times when they saw something they didn't like. My house is completely transformed. My neighbors complemented me multiple times on how great it looks. HIRE this company! I don't write many reviews but I was so blown away that I had to submit a review for this one!!!"
"Quick response for estimate and work. Fair pricing. Exceptional job! Highly recommend!!"
"UniKlean did a phenomenal job! The soft wah looks great"
"Very professional, great attention to detail - Awesome job all around. Made an incredible difference in how our house looks. We live in the woods and with all the rain this year had a lot of green mold on our siding. GONE! Gutters and windows look great too. Couldn't be happier. Highly recommend!"
Call 410-709-3776
Anyone we send into your home has been background checked & drug tested to give you PEACE OF MIND
Proudly Serving the entire Bel Air, MD area. Including but not limited to
Aberdeen, Abingdon, Gunpowder, Bel Air, Belcamp, Benson, Churchville, Darlington, Edgewood, Fallston, Forest Hill, Havre De Grace, Jarrettsville, Joppa, Perryman, Pylesville, Street, Whiteford, White Hall,
Baltimore, Baltimore City,Towson, Hunt Valley, Pikesville, Glyndon, Lutherville Timonium, Brooklyn, Catonsville, Maryland Line, Freeland, Chase, Sparks Glencoe, Curtis Bay, Rosedale, Windsor Mill, Halethorpe, Cockeysville, Riderwood, Hydes, Owings Mills, Fork, Street, White Marsh, Long Green, Colora, Dundalk, Stewartstown, Perry Point, Port Deposit, Glen Arm, Fallston, Monkton, Sparrows Point, Whiteford, Stevenson, Forest Hill, Nottingham, Phoenix, Joppa, Parkton, Parkville, Essex, Shrewsbury, Belcamp, Reisterstown, Aberdeen, Butler, Perryville, Perry Hall, Randallstown, Kingsville, Middle River, Fort Howard, Gwynn Oak, Upper Falls, White Hall, Churchville, Havre de Grace, Perryman, Baldwin, Conowingo, and surrounding areas!