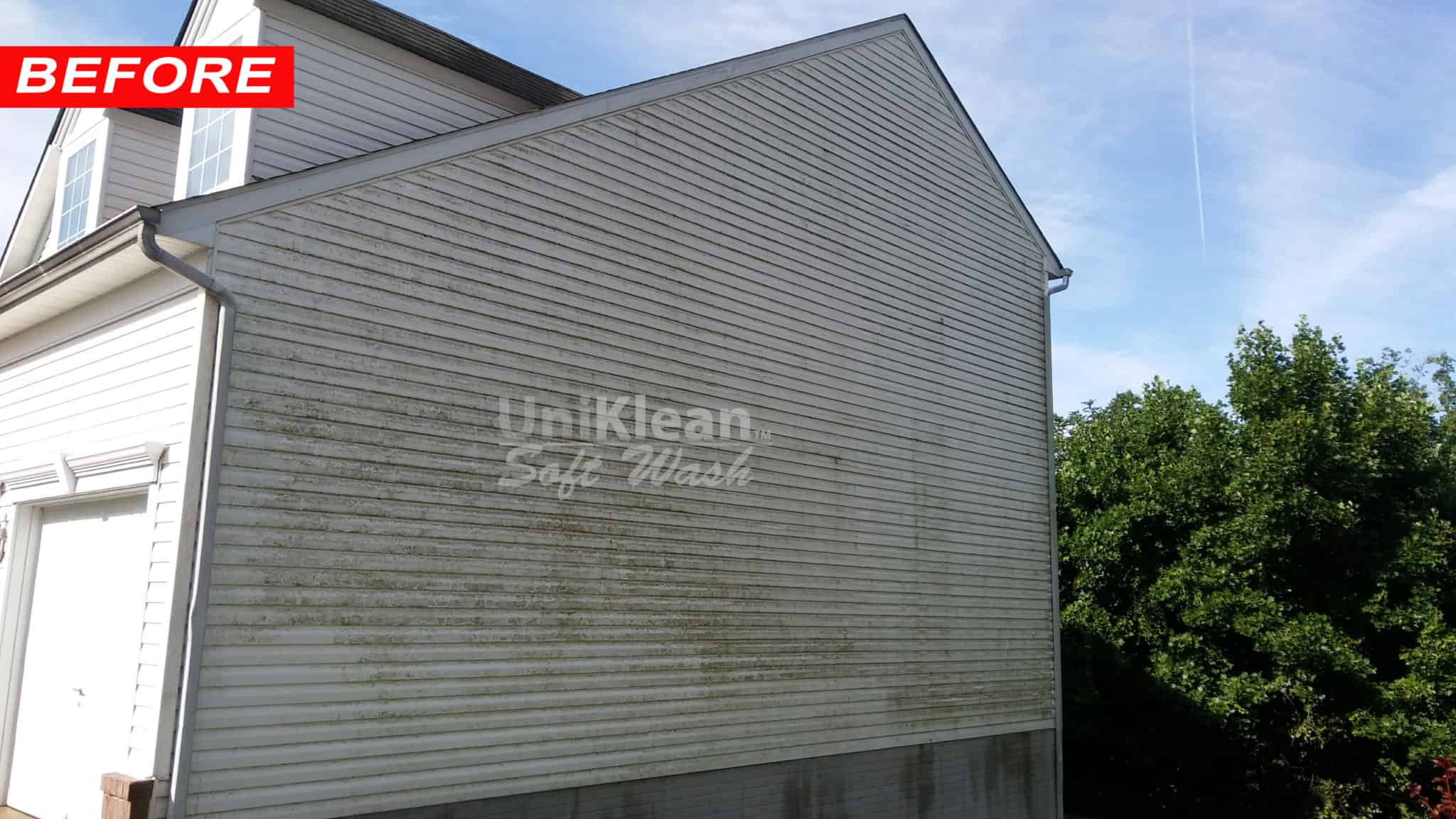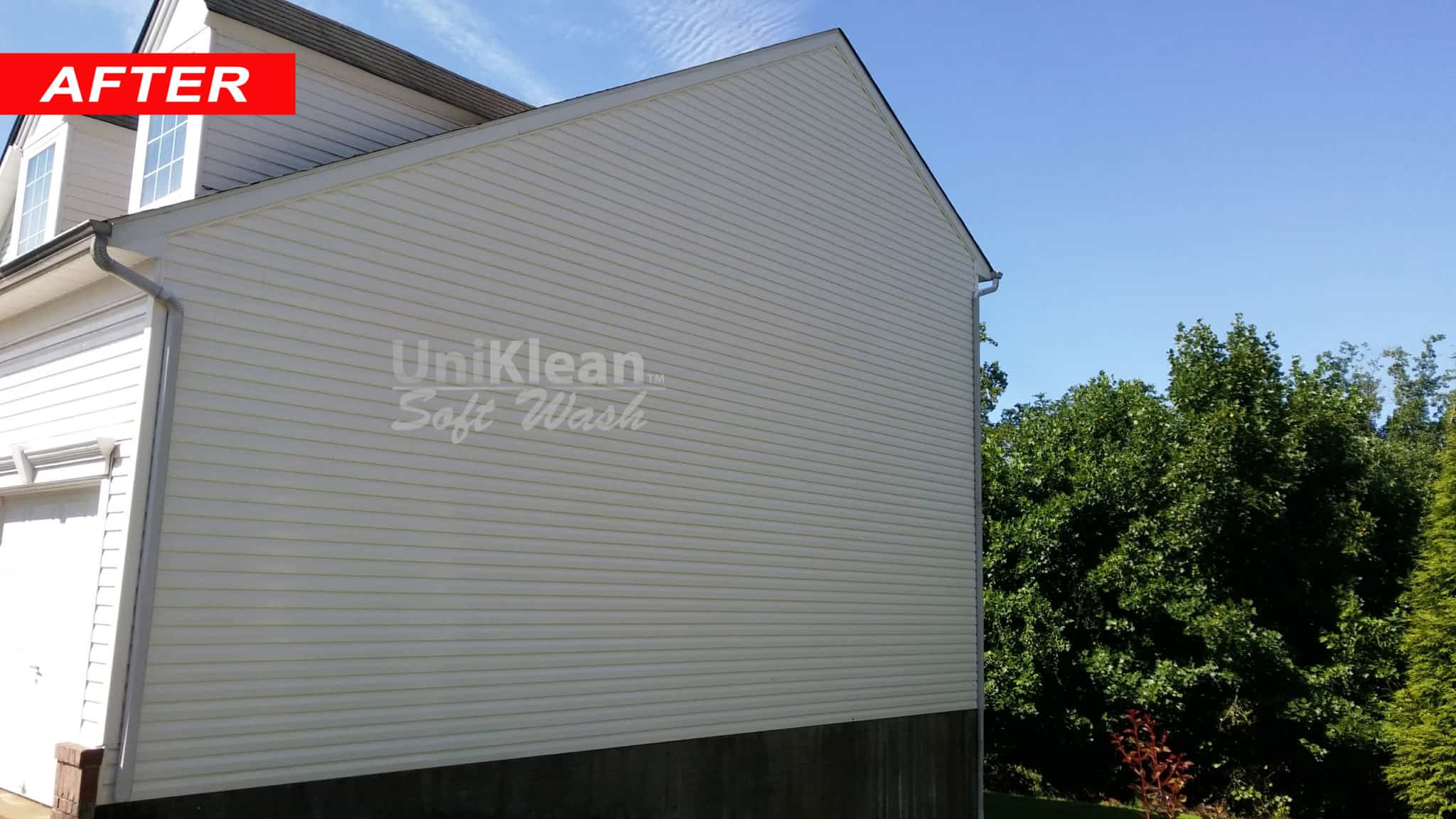 Need The Exterior Of Your Home Or Business Cleaned?
Power Washing Jarrettsville MD
It's that time of year again. Spring cleaning isn't just for inside. The outside of yore home and business need it as well. This isn't just for Spring cleaning either, you could use it for curb appeal for resales as well. Spring cleaning is an important part of necessary maintenance door homes and buildings. People don't realize it, but Fall and Winter wreaks havoc on the exterior.
Did you know that not cleaning your gutters, can lead to thousands of dollars in repairs, if left untouched. Not only does it weigh down and make gutters come off, it also affects the interior of your home. Gutters are there to protect your home from water damage. If you don't keep them clean, water can start to seep into the walls, damaging them, and possibly become an electrical hazard too.
People also overlook walkways, driveways, and porch. The Fall and Winter weather spreads wet leaves, and branches everywhere, and when cleaned up, leaves moldy, and muddy surfaces. It takes more than a broom, and hose to get rid of it before someone slips. So, how do you get your place in good shape? You can get up on ladders, try to clean the gutters yourself, and rent a pressure washer to clean up the walkways and more, however, it is not a easy as it looks.
Pressure washing can sometimes do more damage than good, if you don't do it correctly. Power washing vinyl siding will get it clean, but could also damage if it too much pressure is used. Beside denting your siding, it could also disconnect it, allowing water to seep into the existing wood siding,and cause water damage, and mold. Using it on asphalt roofing, could remove the granules that are there to protect the roof. Instead of "breaking your back" on your days off, h ire a professional to do what they do everyday.
If you live in Maryland, the Jarrettsville area, look online and do a search of Power Washing Jarrettsville MD, or Pressure Washing Jarrettsville MD companies near you to do the job. Check their reviews, and to see if they are bonded and insured as well.If you are a single woman, and a little leery of strange men being around your home, don't be. Look into the UniKlean Soft Wash company.
The UniKlean Soft Wash company has been in business since 2001, and can handle all types of soft pressure cleaning. They do roofs, siding, gutters, stucco, window, concrete, and even fence cleaning, so they meet all your needs in one stop. UniKlean uses all new and up to date equipment to guarantee a well done job for you. They also believe in being a "green" company and only use chemicals that will wash away within a week.
Realtors also use the services of UniKlean. Nothing like giving a home or business a good exterior cleaning to boost "curb appeal" and therefore boost sales. So the next time you are looking for Pressure Washing Jarrettsville MD, or soft washing Jarrettsville MD companies to take care of your exterior grime, look no further than UniKlean Soft Wash, where you are guaranteed satisfaction.
.
UniKlean does not only do Pressure Washing Jarrettsville MD, or
power washing Jarrettsville MD
, they also cover a a large portion of surroundings areas, nearby. Don't waste your days off, sit back, drink some lemonade and let the professionals handle all the work. Save the risk of injuries and let UniKlean do it for you. Don't waste time, call them today!
Call now to schedule an appointment 410-709-3776
"When I first received the ad about UniKlean I was pretty skeptical. I never heard about the process and like everything I had to do my own Google research. My house was sitting for sometime before I purchased it and the previous owner neglected the exterior as you can tell from the pictures.The owner of UniKlean came out professionally dressed and presented me with a quote within a day. Before agreeing to the quote he answered my call every time I reached out and was very knowledgeable on the soft wash process.I reached out to other friends who had has their homes pressure washed recently and found out that they needed to get it redone just a year later. Here's what sold me - found out that pressure washing takes off just the surface of the growth but soft washing goes deep into the root of the issue.They also went above and beyond to clean my house which I found out is their normal process. They climbed up and down the ladder multiple times when they saw something they didn't like. My house is completely transformed. My neighbors complemented me multiple times on how great it looks. HIRE this company! I don't write many reviews but I was so blown away that I had to submit a review for this one!!!"
"Quick response for estimate and work. Fair pricing. Exceptional job! Highly recommend!!"
"UniKlean did a phenomenal job! The soft wah looks great"
"Very professional, great attention to detail - Awesome job all around. Made an incredible difference in how our house looks. We live in the woods and with all the rain this year had a lot of green mold on our siding. GONE! Gutters and windows look great too. Couldn't be happier. Highly recommend!"
Contact us 410-709-3776
Anyone we send into your home has been background checked & drug tested to give you PEACE OF MIND