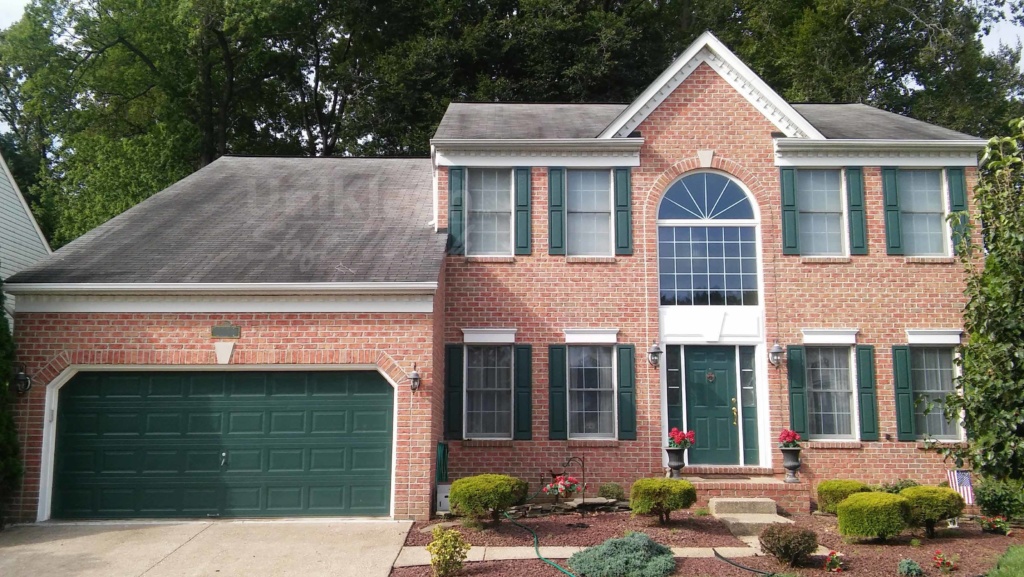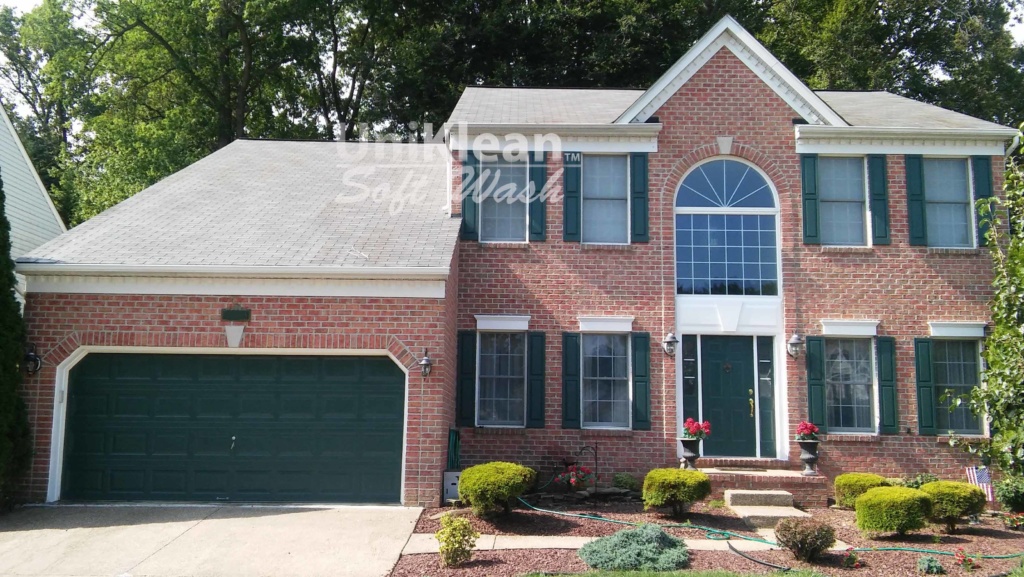 Abingdon Roof Wash
UniKlean Soft Washing Company
The roof of a home is extremely important to maintain not only for safety but also to keep the value if your home from going down. UniKlean Soft Washing roof cleaning company provides a professional quality cleaning to extend the life of your roof. We are a bonded and insured company providing the highest quality with strict standards in the cleaning industry. We guarantee our customers will be 100% satisfied with our work, quality of service and technicians.
You can extend the life of your roof for many years and save thousands of dollars by maintaining your roof with a regular professional. Many individuals every year spend thousands of dollars to completely replace their roof when in fact a thorough roof cleaning might have been all they needed. Having a Abingdon roof wash will maintain the condition of your roof by taking excess build up off and keep it from getting damaged from it.
A roof washing Abingdon MD cost but a mere fraction of any roof replacement. The Abingdon roof wash benefits are cost saving method and a preventive major maintenance problem for the home. Cleaning a roof can be extremely dangerous and should only be done by a qualified, licensed and insured professional that specializes in this type of work. One of the obvious dangers of roof cleaning is that an individual required getting on top of the steep slippery surface without any type of harness or safety gear. This danger could actually cost you your life or serious injuries to your body.
Another reason why only a professional cleans a roof is that of the chemicals that are used to clean the surface. If the chemicals are not professional grade or mixed from a concoction then an individual can endanger themselves and others health. Proper technique for the fan spraying is crucial to have a successful job of properly cleaning and restoring the beauty back in the roof. A proper technique in cleaning a roof does not include using a high powered pressure washer. The high powered pressure washer ruins the natural grains in the asphalt shingles causing them to break down and slowly begin to cause serious damage to the roof.
These natural grains that make up the asphalt shingles are an extremely important part to have a stronger lasting roof. Strong shingles protect against natures elements and a professional roof cleaning service will always ensure safety in not damaging the shingles. Gloecapsa Magma is one of the things that build up and starts causing discoloration to the roof. Gloecapsa Magma is an algae that feasts on the limestone filler in the shingles and begins to slowly eat the roof covering away. If left untreated it will cause premature loss of the roof granules and can cause the electric bill to be high. The roof wash Abingdon MD removes this type of harmful growth along with other discoloration areas caused by trees, dirt, dust, and pollen.
We at UniKlean will follow all manufactures guidelines to provide proper care and to ensure no damage is done. Another problem that can occur is if debris or leaves is left to collect into a heavy layer. This will hold moisture and will quickly damage the shingles. Keeping the debris and leaves off the roof will ensure no additional damage can be caused to the roof. The Abingdon roof wash will provide a hand in removing these hazardous objects off the roof. Another potential hazard is moss and lichen becoming embedded into the top layer of the roof shingles.
The moss and lichen start to spread as it eats away at the limestone. If left untreated the moss and lichen will continue to invade the spaces between the shingles causing the shingles to lift. This makes the roof more vulnerable to wind damage and leaks. Roof moss and lichen retains water this promotes other damaging biological growth. If you want to sell your home then having a roof wash Abingdon MD will greatly enhance the curb appeal. If the roof wash was not done the potential buyers could see black stains or algae growing and think that the house needs a new roof. There are too many conditions and hazards to cause damage to your roof to not have a professional roof cleaning done. By maintaining a clean roof you will be extended the life and give your home great curb appeal.
It is important to choose the right roof cleaning company for the job. The wrong roof cleaning company may cause damage to the roof by using the improper cleaning techniques and use the wrong equipment. We at UniKlean Soft Washing Company are a top rated service provider and we belong to the Professional Cleaners Association. At UniKlean Pressure Washing our technicians are honest professionals and are extensively trained. UniKlean Soft Washing Company guarantees only the highest quality standards in cleaning and 100% customer satisfaction. Call now to schedule an appointment 410-709-3776
Roof Wash, Abingdon MD
"When I first received the ad about UniKlean I was pretty skeptical. I never heard about the process and like everything I had to do my own Google research. My house was sitting for sometime before I purchased it and the previous owner neglected the exterior as you can tell from the pictures.The owner of UniKlean came out professionally dressed and presented me with a quote within a day. Before agreeing to the quote he answered my call every time I reached out and was very knowledgeable on the soft wash process.I reached out to other friends who had has their homes pressure washed recently and found out that they needed to get it redone just a year later. Here's what sold me - found out that pressure washing takes off just the surface of the growth but soft washing goes deep into the root of the issue.They also went above and beyond to clean my house which I found out is their normal process. They climbed up and down the ladder multiple times when they saw something they didn't like. My house is completely transformed. My neighbors complemented me multiple times on how great it looks. HIRE this company! I don't write many reviews but I was so blown away that I had to submit a review for this one!!!"
"Quick response for estimate and work. Fair pricing. Exceptional job! Highly recommend!!"
"UniKlean did a phenomenal job! The soft wah looks great"
"Very professional, great attention to detail - Awesome job all around. Made an incredible difference in how our house looks. We live in the woods and with all the rain this year had a lot of green mold on our siding. GONE! Gutters and windows look great too. Couldn't be happier. Highly recommend!"
CALL 410-709-3776
Anyone we send into your home has been background checked & drug tested to give you PEACE OF MIND