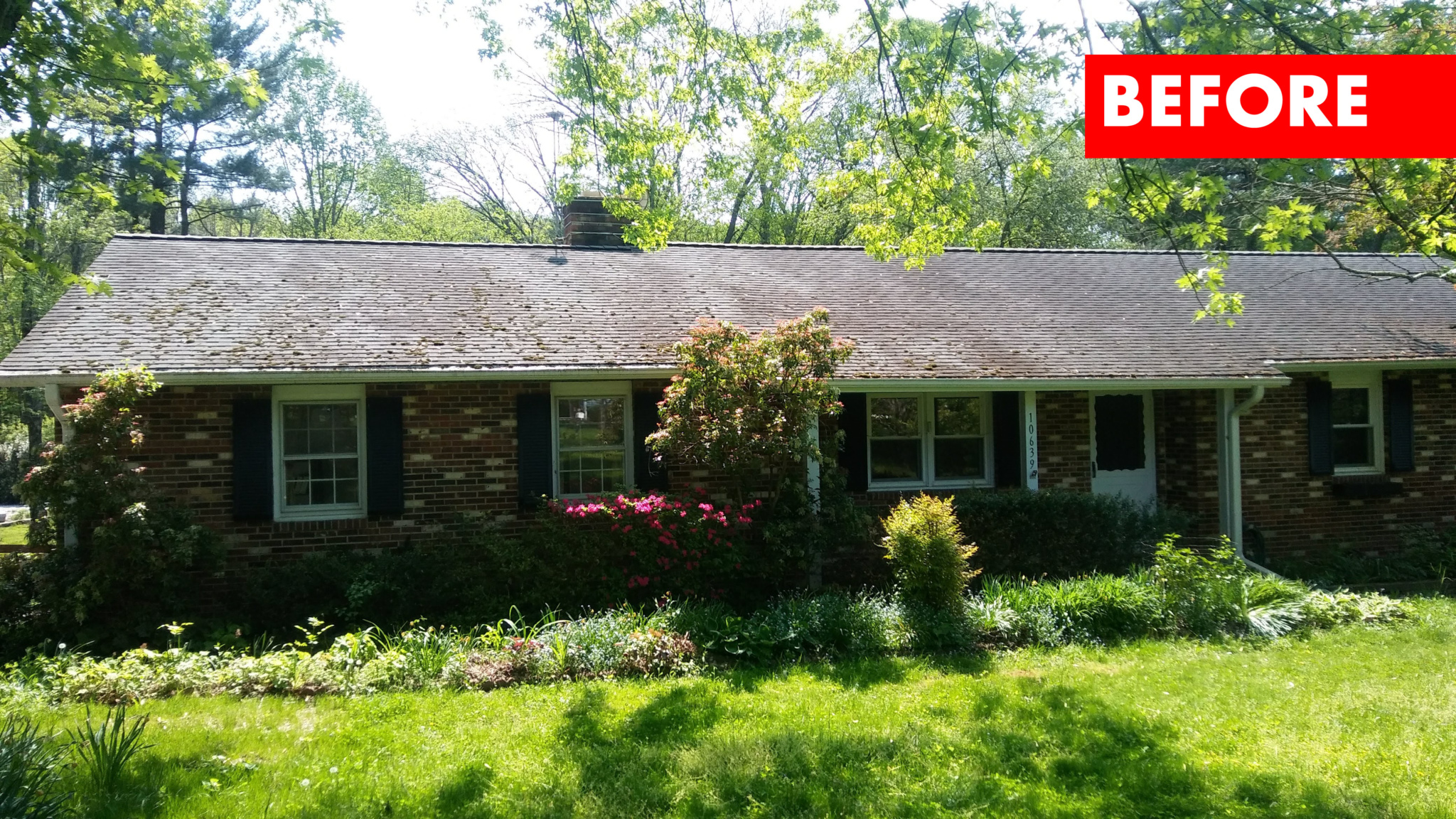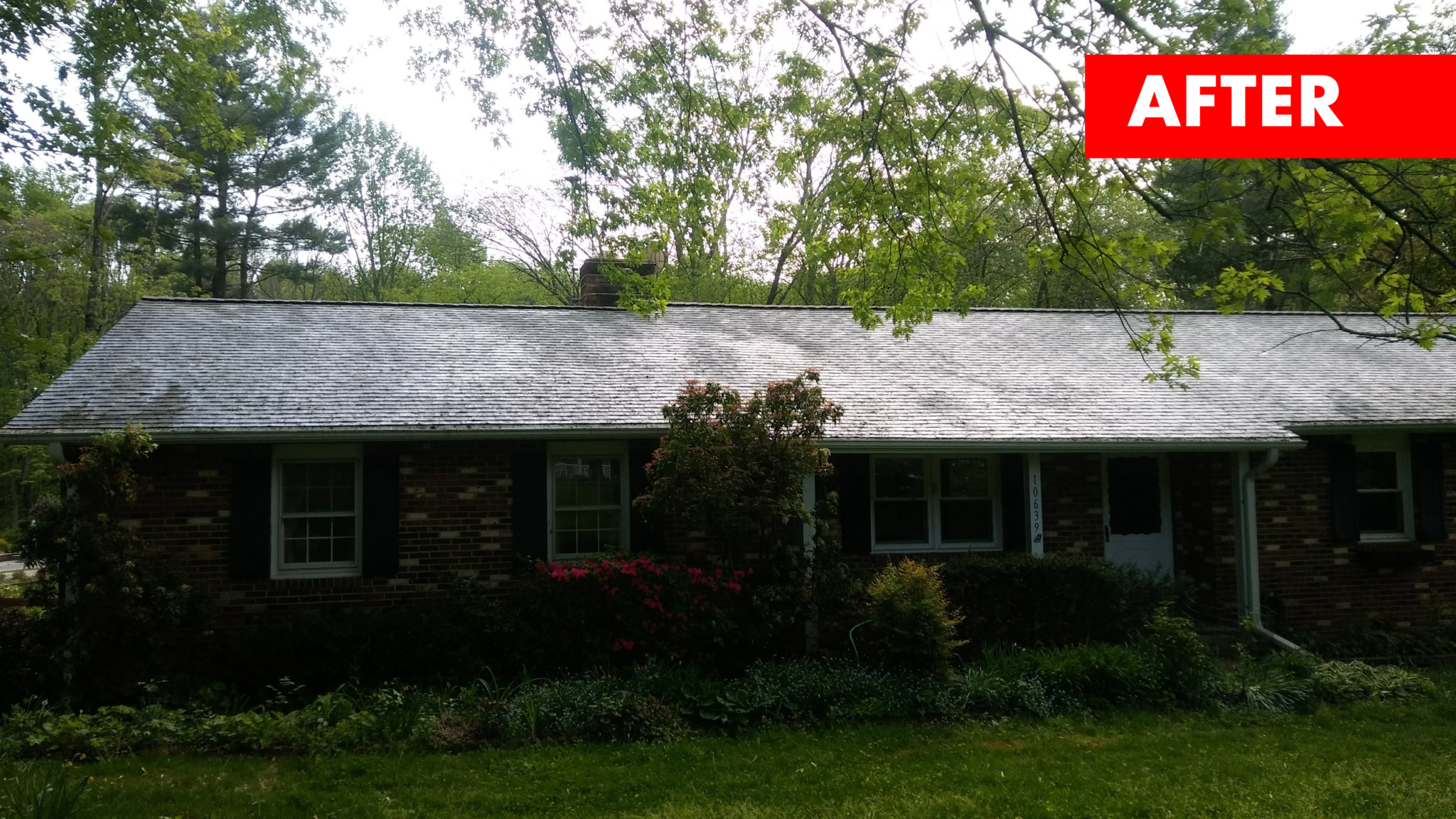 Fallston Remove Moss From Roof
Removing Moss From Roof.
Have you noticed a thick green plant-like substance on the roof of your Fallston home? Did you think it made your roof look terrible? Well, that species of plant is called moss and it grows in moist, shaded areas. This species not only looks bad, but it also has numerous cons when it comes to the safety and security of your home. So finding a reliable company that you can trust in your home is mandatory in removing moss from your roof. Completing each job we are given effectively and efficiently in the Fallston remove moss from roof business is our mission and we stand proud to it. So when you search for an expert cleaning industry be sure to contact UniKlean Pressure Washing. We are a top rated service according to the providers of Angie's List. We belong to the Professional Cleaners Association which can provide for an even more successful business.
The Many Reasons Moss Is Bad For Your Roof
We thought it would be good for you to know some of the many reasons why moss on your roof is bad. This tips will also help you understand why and how many companies use different techniques to remove moss from roof Fallston MD.
Build up moss can cause the shingles on your roof to raise up, making it easier for water to leak through into your home.
For health reasons moss build up causes more debris to get trapped which can cause the wood that decks the roof of your home to rot.
It also leaves room for debris to creep through the cracks of your roof.
Moss also damages the asphalt shingle components causing to break down more quickly.
The Many Ways To Remove Moss From Roof Fallston MD
With a little research, you'll learn that there are many ways to remove moss from roof Fallston MD that various companies choose to work with. These various ways include pressure washing, manually with a hard bristle brush, and/or acidic mixtures. Some work better than others, but they each have their flaws and as a truthful and loyal company we will provide you with a few of those cons.
Disadvantages Of Different Fallston Remove Moss From Roof Company's Techniques
There are many different ways to remove moss from your roof that Fallston Remove Moss From Roof companies decide to go with, but the list below will provide a few of those.
Some professionals will advise you against using pressure washers because they remove the asphalt shingle granules that protect the shingles on your roof. There are techniques to properly washing your roof that professionals are trained to be aware which is why it is better to hire a professional.
Pressure washers have also been known to shorten the lifespan of your structure.
Using an acidic mixture that is too strong will cause for your roof damage. If the acidic mixture stays on the surface of the roof too long it can eat through and cause you more damages.
You should avoid scarping moss from your roof as you may rip, crack and/or break the asphalt shingles.
If you decide to use water when cleaning moss from your roof it is advised to spray in a downward angle otherwise you risk rotten your roof from leakage to the wood holding the deck of the roof.
How To Keep Moss From Coming Back Onto Your Roof
Though you may be greatly satisfied with the work that our professionals have done for you the work is done yet. To be sure that the moss doesn't come back here are a few tips to ensure your roof is secured.
Moss thickens in growth when it is in a shaded and moist area. Look around the area in which the moss was found a trim branch and cut down trees that may provide shade. Other solutions to keeping your roof moss free are to dry out any moss.  Call now to schedule an appointment 410-709-3776
Remove Moss From Roof, Fallston MD
"When I first received the ad about UniKlean I was pretty skeptical. I never heard about the process and like everything I had to do my own Google research. My house was sitting for sometime before I purchased it and the previous owner neglected the exterior as you can tell from the pictures.The owner of UniKlean came out professionally dressed and presented me with a quote within a day. Before agreeing to the quote he answered my call every time I reached out and was very knowledgeable on the soft wash process.I reached out to other friends who had has their homes pressure washed recently and found out that they needed to get it redone just a year later. Here's what sold me - found out that pressure washing takes off just the surface of the growth but soft washing goes deep into the root of the issue.They also went above and beyond to clean my house which I found out is their normal process. They climbed up and down the ladder multiple times when they saw something they didn't like. My house is completely transformed. My neighbors complemented me multiple times on how great it looks. HIRE this company! I don't write many reviews but I was so blown away that I had to submit a review for this one!!!"
"Quick response for estimate and work. Fair pricing. Exceptional job! Highly recommend!!"
"UniKlean did a phenomenal job! The soft wah looks great"
"Very professional, great attention to detail - Awesome job all around. Made an incredible difference in how our house looks. We live in the woods and with all the rain this year had a lot of green mold on our siding. GONE! Gutters and windows look great too. Couldn't be happier. Highly recommend!"
Call 410-709-3776
Anyone we send into your home has been background checked & drug tested to give you PEACE OF MIND