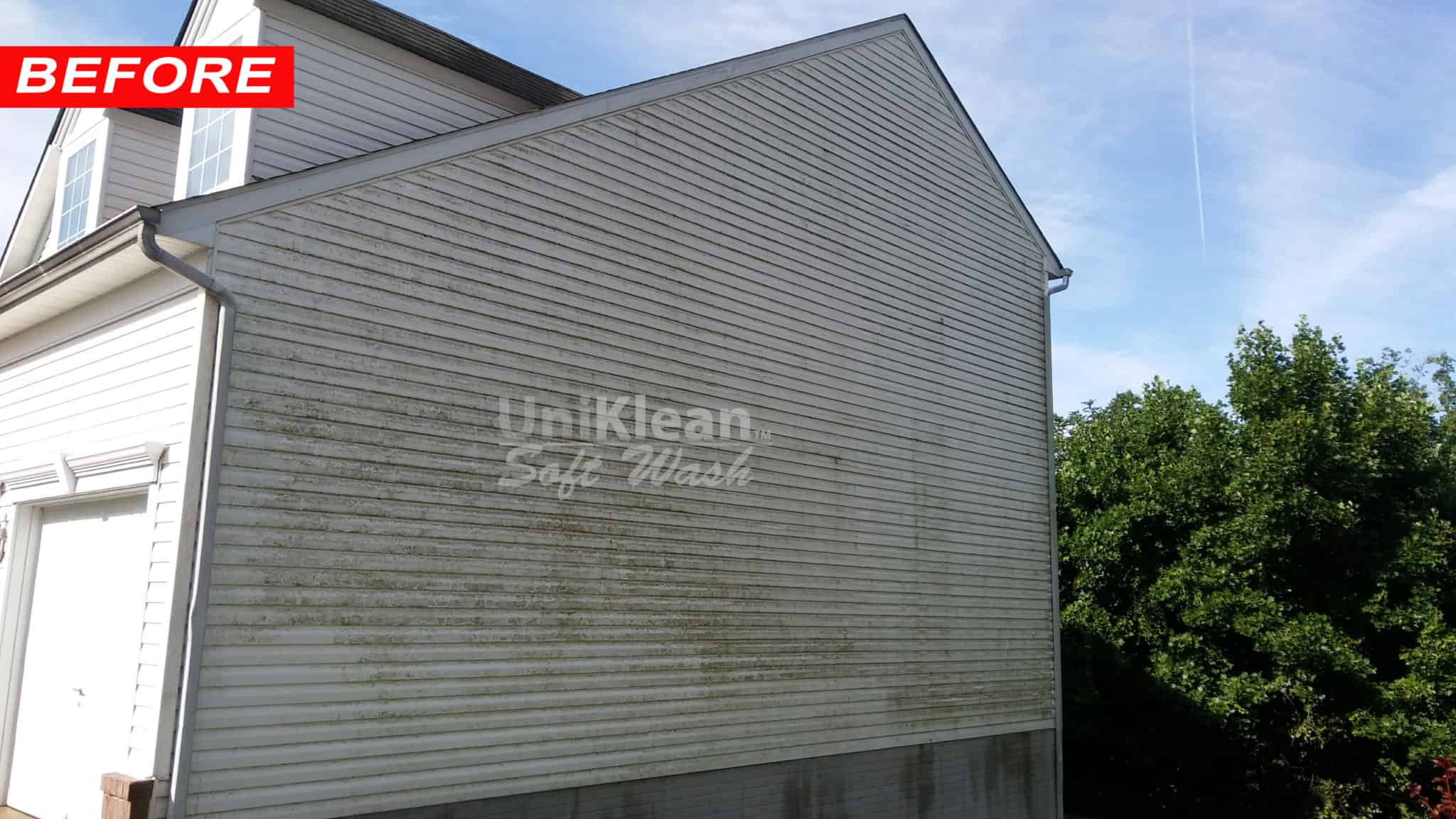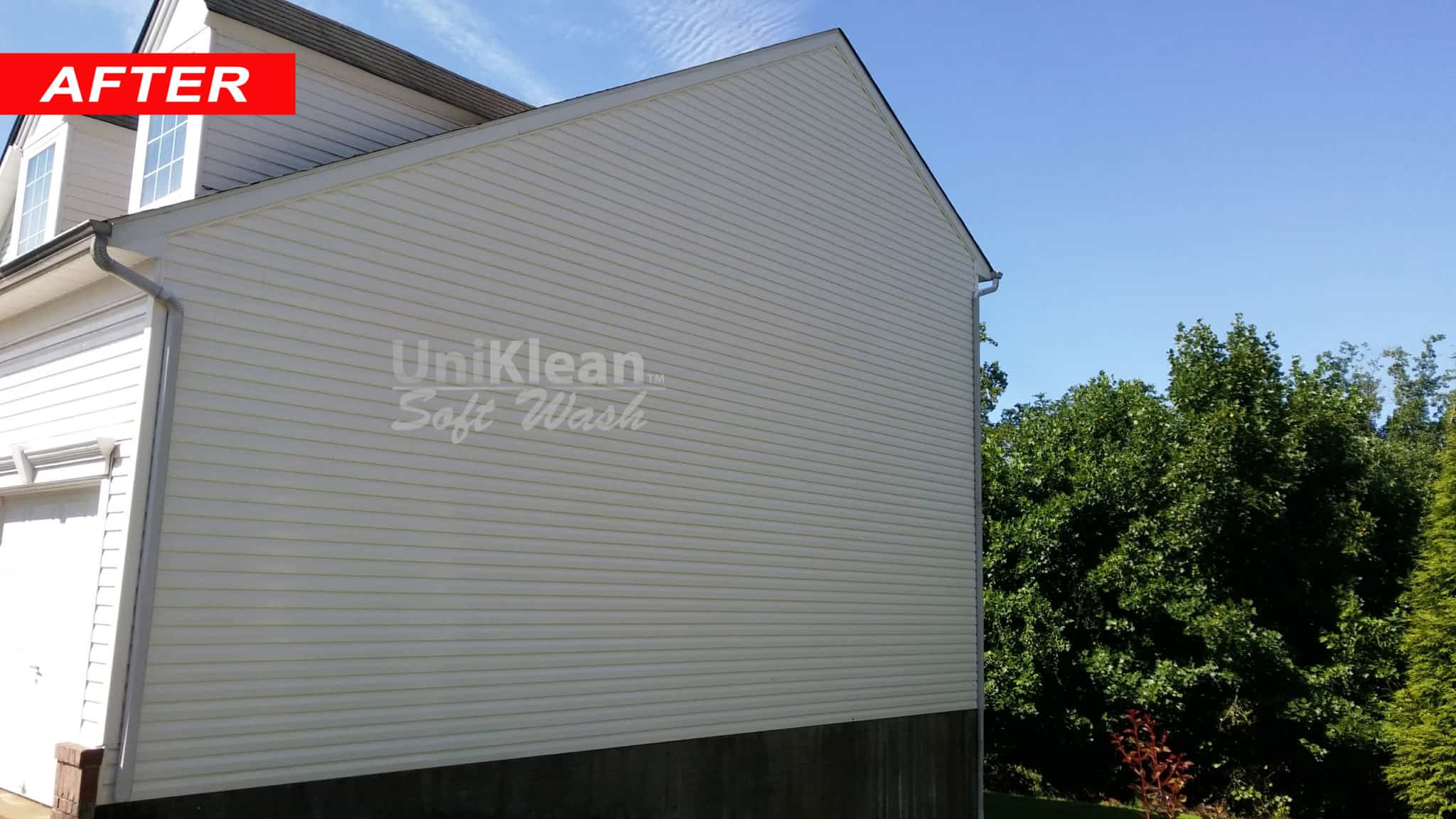 Churchville pressure wash house
Knowing how to use pressure washing equipment makes the difference in whether you get a good job or one that does damage to your home. Many Churchville homeowners have learned the hard way about what happens when an inexperienced operator applies pressurized water to a painted surface. We use expert professionals and state of the art equipment in our Churchville pressure wash house service to guarantee that you get a job that is completely safe. Your home, patio, walkways, and driveways look much better after we clean them, and absolutely nothing gets damaged in the process. Learning Why We Are Different from Others
Some companies rely entirely on the pressure to remove oak stains, mildew, mold, oil, and grease, but our service has a better way to do the job. We usually choose to use no more than 1800 pounds per square inch (psi) to clean a house successfully. Our specially formulated detergents allow us to use only the amount of pressure that is required, and it is usually a very low amount.
Our technicians take the time to let the chemicals work, and then we apply only the amount of pressure that is needed to restore your home to its original cleanliness and beauty.
Our equipment can apply pressure up to 4,000 psi when it is needed, and we are experts in controlling it.
Our bonded and insured technicians are honest professionals, and you can trust them to protect your property.
 We make sure that our uniformed technicians receive factory training that enables them to provide the highest quality of work standards for your job.
 Our uniformed technicians are factory trained to assure you of the highest quality standards in the cleaning industry.
 We guarantee our work.
When we pressure wash a house in Churchville, our customers get the best service in the business. We have a top rating with Angie's List, and we are members in good standing with the Professional Cleaners Association.
Churchville Pressure wash house, Churchville MD
Getting Answers to Important Questions
Our Churchville pressure wash house service is available to clean the structures around your home as well. We offer expert cleaning of these features of your home:
tile and shingle roofs
 screen enclosures
 patios and patio furniture
 lanais
 walkways and sidewalks
driveways
 brick pavers
pool decks
boat docks
If you have ever had an unsatisfactory pressure wash job on your home, you may want to know how we provide a Churchville pressure wash house service that pleases our customers. Your questions may include these:
Does pressure washing damage my paint job?
No. When pressure washing is done correctly, it can extend the life of your paint. Many homeowners use our service to lengthen the time between paint jobs.
Are my shingles damaged during the cleaning process?
No. We make your roof look like new again without the use of pressure. The chemical solution that we use in our pressure wash house Churchville MD service is designed to clean your roof without damaging the shingles.
Are my landscape plants safe?
Yes. We make sure to rinse your plants before we start cleaning your home, and we repeat the process while we work. We cover plants that need it, and we discuss any special needs that you have for the protection of your grass and plants.
What happens to my screen enclosure?
Removing mildew and algae from your screen enclosure can result in reducing the growth of algae in your pool. Our pressure wash house Churchville MD cleaning process gets rid of the pine needles and leaves that you probably cannot reach.
How do you avoid removing the sand in my pavers grout lines?
First, we work carefully to protect your artistic paver design. By aiming the pressure wand at an angle, we are able to clean the surface areas of the pavers without directly hitting the spaces between them.
Do my windows have streaks when you finish?
No. We understand that streaks on window panes mar the appearance of your home, and we apply a special rinsing agent that prevents streaks.
Can I pressure clean my own home?
Yes, but you can run into problems if you do. The water pressure that provides effective cleaning pushes against you, and fighting against 1800 pounds of pressure for a period of time is extremely tiring. We choose our detergents for their ability to kill mold and mildew instead of spreading it around. You can end up with a negative effect on your landscape plants if you choose a detergent that can damage them.
How frequently do I need to get my property pressure washed?
The frequency of cleaning your home depends on the weather and on how much shade you have. Mold and mildew grow more rapidly in cool, damp places and less rapidly in the sun. A general rule is to clean your home's exterior once a year, including your pool deck, screen enclosure, and driveway. Heavy traffic areas like the entry to your home may need spot cleaning every six months.
Our goal is to provide a superior pressure wash house Churchville MD service to restore the appearance of your home. We are dedicated to restoring your confidence in-house cleaners by providing a first class job.
Call now to schedule an appointment 410-709-3776
Pressure wash house, Churchville MD
"When I first received the ad about UniKlean I was pretty skeptical. I never heard about the process and like everything I had to do my own Google research. My house was sitting for sometime before I purchased it and the previous owner neglected the exterior as you can tell from the pictures.The owner of UniKlean came out professionally dressed and presented me with a quote within a day. Before agreeing to the quote he answered my call every time I reached out and was very knowledgeable on the soft wash process.I reached out to other friends who had has their homes pressure washed recently and found out that they needed to get it redone just a year later. Here's what sold me - found out that pressure washing takes off just the surface of the growth but soft washing goes deep into the root of the issue.They also went above and beyond to clean my house which I found out is their normal process. They climbed up and down the ladder multiple times when they saw something they didn't like. My house is completely transformed. My neighbors complemented me multiple times on how great it looks. HIRE this company! I don't write many reviews but I was so blown away that I had to submit a review for this one!!!"
"Quick response for estimate and work. Fair pricing. Exceptional job! Highly recommend!!"
"UniKlean did a phenomenal job! The soft wah looks great"
"Very professional, great attention to detail - Awesome job all around. Made an incredible difference in how our house looks. We live in the woods and with all the rain this year had a lot of green mold on our siding. GONE! Gutters and windows look great too. Couldn't be happier. Highly recommend!"
Contact us 410-709-3776
Anyone we send into your home has been background checked & drug tested to give you PEACE OF MIND