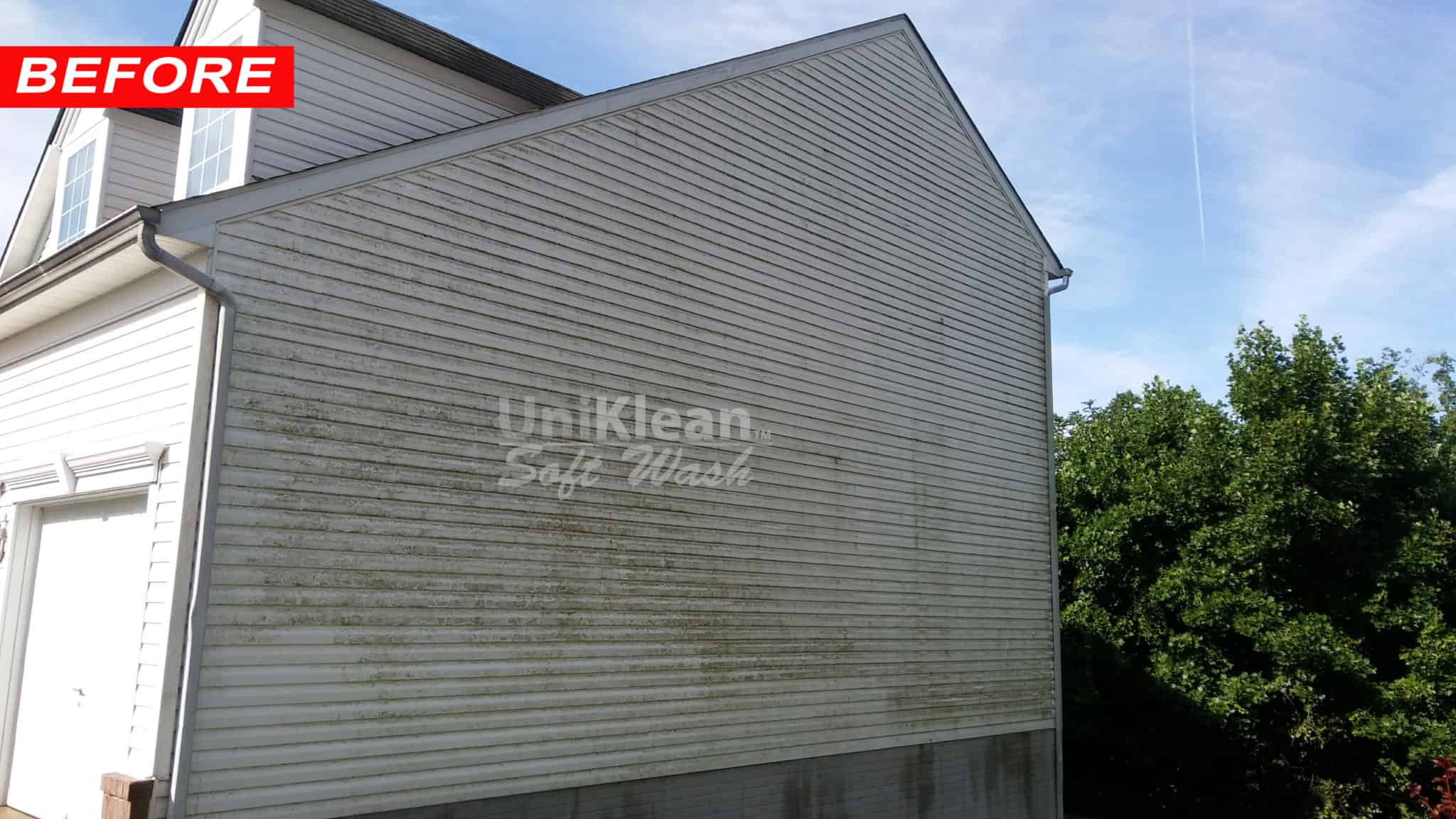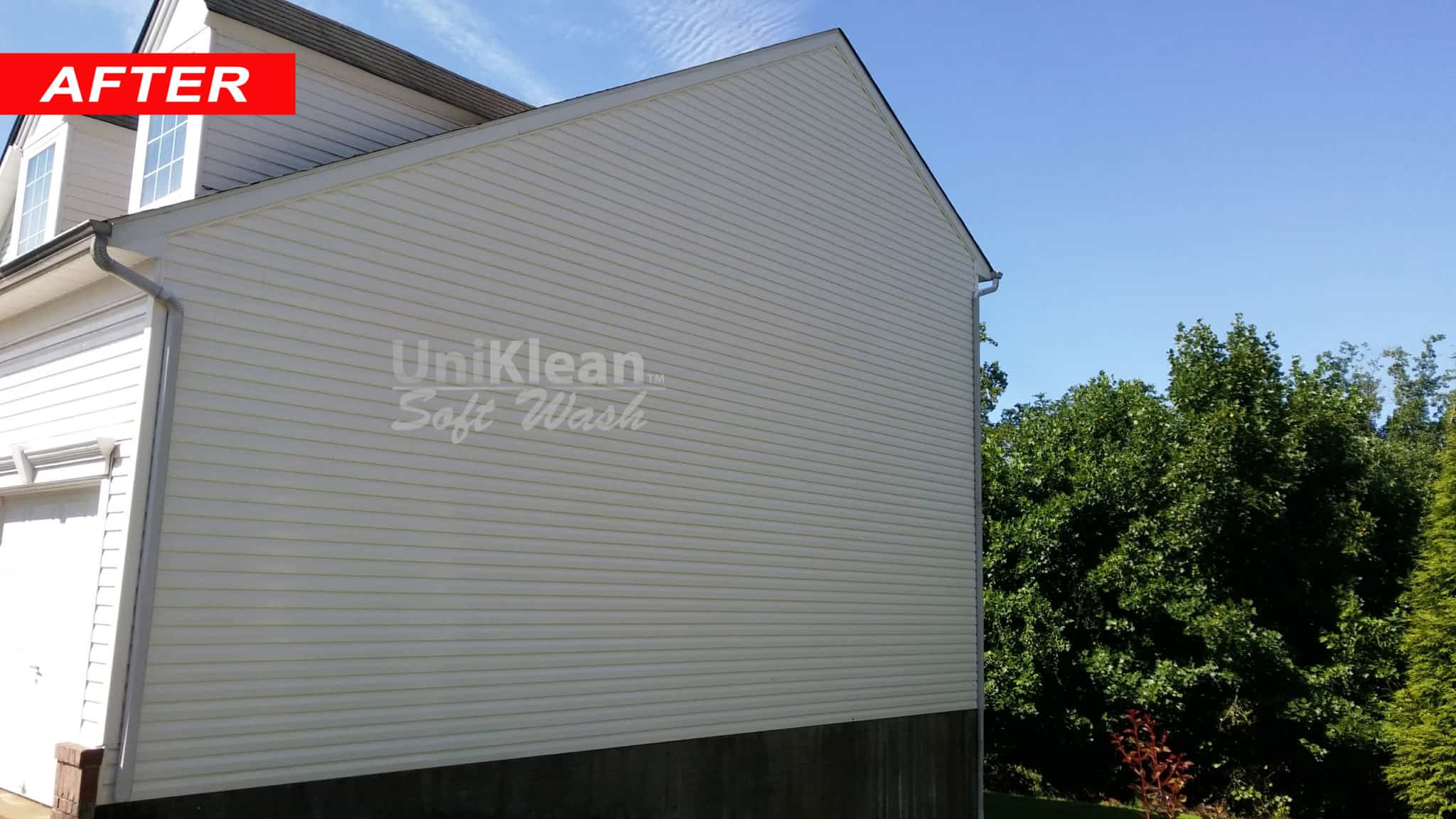 The Best Power Washing Company In Darlington, MD
Our company knows how to take power washing Darlington MD to the next level by using a special blend of soaps, detergents, and a technique of pressure washing Darlington MD.
Our pressure washing techniques mixed with the blend of soaps and detergents are designed to help break down and get rid of anything like stains, dirt, mold, and mildew, etc. that grows on outdoor surfaces such as driveways, building walls and doors, sidewalks, and others.
We can perform all of the exterior cleaning needs you may have to keep your outdoor space looking more pristine than ever. Someone that does not have the experience or chemistry knowledge, as well as the training in proper techniques simply cannot get your outdoor surfaces as well as our licensed and bonded technicians can! We will make sure that you get the best results possible that last for long periods of time and leave you loving how your outdoor space looks every time you see it.
 
Power washing Darlington MD stands out against all of the other power washing companies in the area. Our honest professionals can be trusted to come to your home, office space, church, or whatever space you may need them and offer you no less than professional cleaning. Our factory trained technicians ensure that our customers get the best quality cleaning. Our pressure washing Darlington MD company ensures that the project no matter how big or small will be done correctly.
Though anyone with a pressure washer can do the project for you, you will simply not get the results that you will get if you use our company. Since not everyone is factory trained like our technicians are, they could miss spots that we would not miss or use techniques that do not get the area as clean as we would clean it. 

Our power washing Darlington MD company will also ensure that nothing gets damaged or broken when we come out to clean your project. Someone that bought a pressure washer but does not understand how to use it can actually cause a lot of damage to your property.
Our factory trained pressure washing Darlington MD technicians are trained to use the right pressure for every scenario. Damages that our technicians guarantee will not happen if you use us are things like broken window seals, water damage under roof shingles or walls, water getting through windows and doors, roof damage, torn window screens, damage to the siding of buildings, and even paint damage causing you to have to pay for an entirely new paint job, etc.
Other people, even those who are professional power washers, can cause these damages and more. Our company is someone you can trust to make sure your project is done right and that no damage is left behind when they leave. 
Our pressure washing company is completely bonded and insured which is not something that has to be done for anyone to pressure wash your project.
We have made sure to go this extra mile for our customer's peace of mind. Our liability insurance means that if someone or something is damaged while we are performing our work, you our client will not be held remotely responsible. We carry this insurance so as to protect you and your property. 
Don't just take our word for it, look at reviews from people who have used our services and see just how pleased they are when we finish our work. We are not your typical power washing company, we will go above and beyond to make sure you have long-lasting results that you love! Contact us today for a free estimate on your next project!
Call now to schedule an appointment 410-709-3776
"When I first received the ad about UniKlean I was pretty skeptical. I never heard about the process and like everything I had to do my own Google research. My house was sitting for sometime before I purchased it and the previous owner neglected the exterior as you can tell from the pictures.The owner of UniKlean came out professionally dressed and presented me with a quote within a day. Before agreeing to the quote he answered my call every time I reached out and was very knowledgeable on the soft wash process.I reached out to other friends who had has their homes pressure washed recently and found out that they needed to get it redone just a year later. Here's what sold me - found out that pressure washing takes off just the surface of the growth but soft washing goes deep into the root of the issue.They also went above and beyond to clean my house which I found out is their normal process. They climbed up and down the ladder multiple times when they saw something they didn't like. My house is completely transformed. My neighbors complemented me multiple times on how great it looks. HIRE this company! I don't write many reviews but I was so blown away that I had to submit a review for this one!!!"
"Quick response for estimate and work. Fair pricing. Exceptional job! Highly recommend!!"
"UniKlean did a phenomenal job! The soft wah looks great"
"Very professional, great attention to detail - Awesome job all around. Made an incredible difference in how our house looks. We live in the woods and with all the rain this year had a lot of green mold on our siding. GONE! Gutters and windows look great too. Couldn't be happier. Highly recommend!"
Contact us 410-709-3776
Anyone we send into your home has been background checked & drug tested to give you PEACE OF MIND