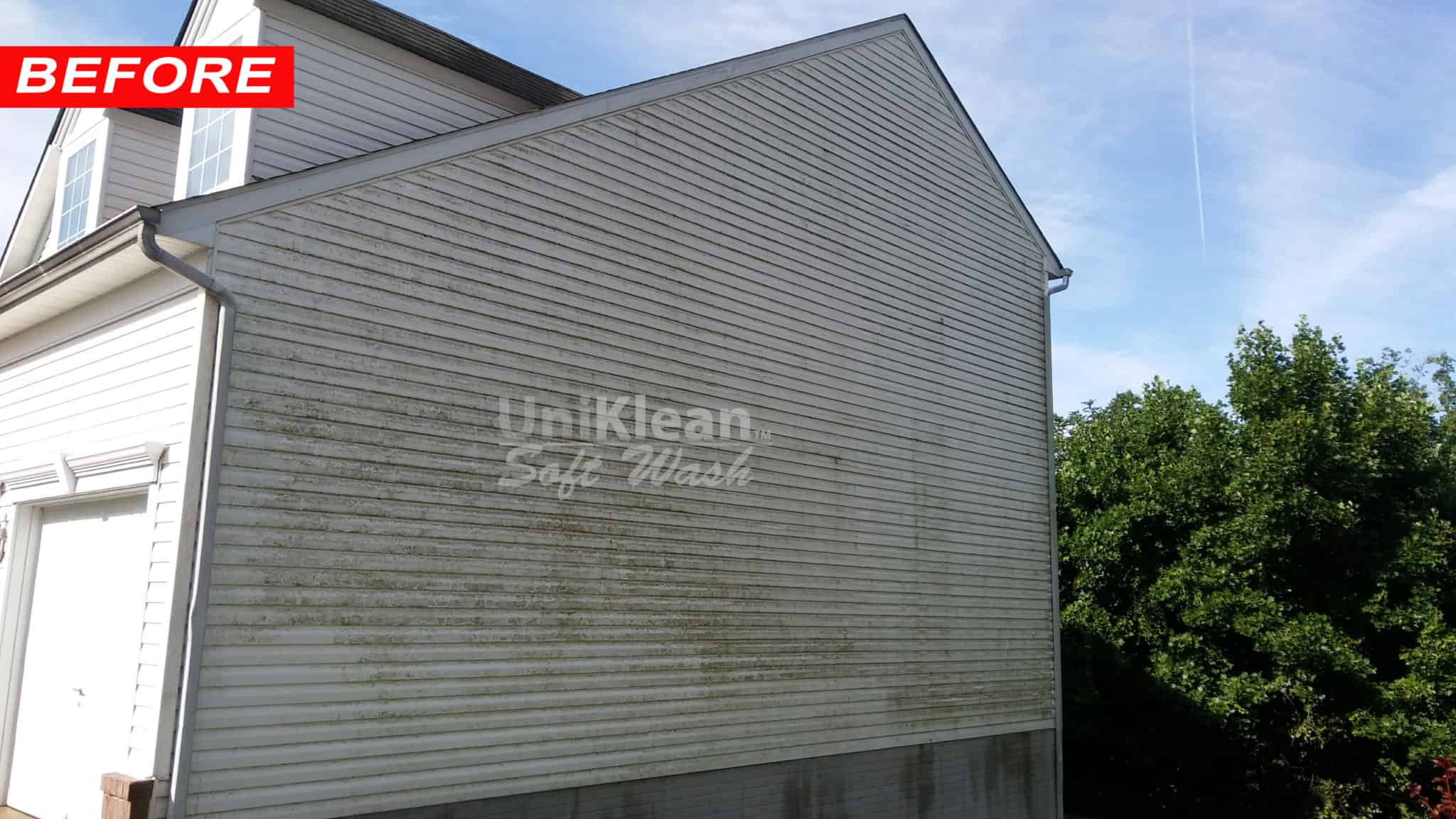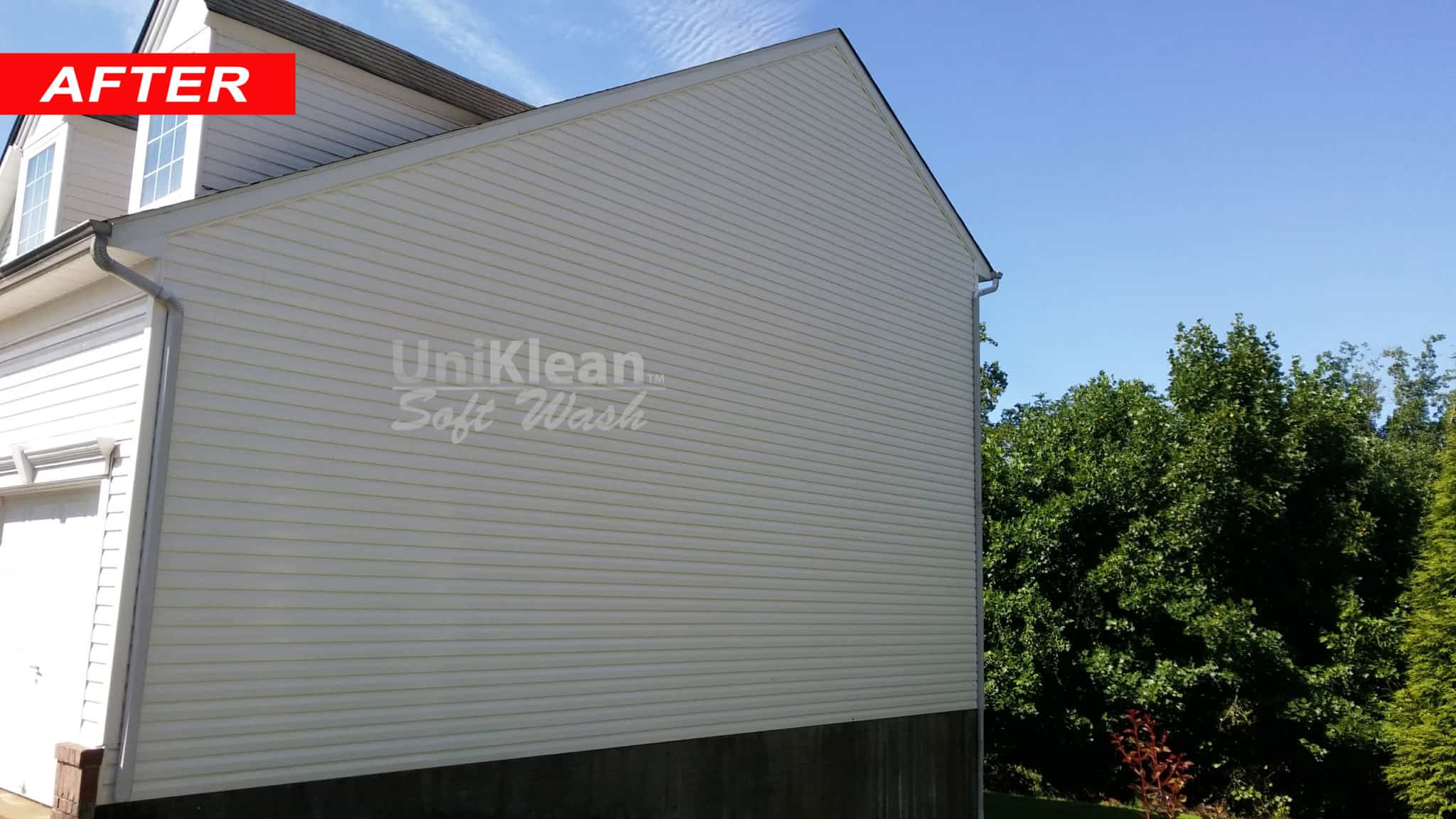 Safe Cleaning For The Exterior Of Your Home!
It's that time of year again. Your home has been battered by Fall and Winter weather. Sure, you raked your leaves last Fall, but did you remember the gutters and roof. Most people forget about the gutters getting full. Even if you did have them cleaned, Winter came along with some more debris. The winds, rain, and snow, causes branches big and small, to break, and land, in your gutters. If you don't keep gutters regularly cleaned, it can cause thousands of dollars of damage.
Power washing Aberdeen MD
When a gutter is not cleaned regularly, they fill up, and start to sag. When they sag, they become a little loose. This creates an opening towards the back, along the walls of your home, which in turn, makes water seep into the walls. This ruins drywall, and can affect electrical wires. It's better to be preemptive, then to deal with repairs.
Gutters are not the only things affected by weather. The siding of your home becomes covered with dirt and mud splashed up by rain, and snow drifts. Sidewalks, walkways, and also porches become dangerous areas to walk, as the debris becomes moldy and slippery. people slip and fall, all the time on slippery walkways. Prevent this from happening, by getting them power washed. 
Not everyone can get up on ladders to clean gutters, or want to do all the dirty work associated with power washing, men, and women alike. It is a good idea, to have someone professional do this service for you. Women are a little leary of having people come to their house, when they don't know them, or that they may not do a quality job, which is understandable. Make sure to do some research and find a company, that is bonded and insured.
If you live in Maryland, specifically the Aberdeen area, look online for any Power Washing Aberdeen MD companies, or Pressure Washing Aberdeen MD, as well. You can also ask family, friends, and co-workers about companies that do soft washing Aberdeen MD. When searching for pressure washing Aberdeen Md companies, check to see the reviews of every company. Online reviews are always available, and are helpful.
When you type in Soft Washing Aberdeen MD, or Pressure Washing Aberdeen MD, you will see about eight or nine different companies to choose from. Go to each website, to see if they are licensed. This is good, as it ensures that they have had proper training in this type of work. Hiring a handy man may end up costing more in the long run. Trained professionals know exactly how much pressure to use on each type of surface.
People don't realize that there can be damage done to the siding of your home with too much pressure. It can loosen vinyl siding, and wood siding, and water will go up onto your originally wood siding causing damage, and mold to form. Another danger is pressure washing around electrical meters. They are made to withstand rainstorms, but not direct power pressure. Last but not least is asphalt roofing. If you pressure was this, it will release the granules, that are designed to protect your roof.
Do your research and you will be satisfied with the results. get your home looking back to new again, with a good cleaning, from a reputable company, while enjoying your day off, instead of working hard. Power washing Aberdeen MD
Call now to schedule an appointment 410-709-3776
"When I first received the ad about UniKlean I was pretty skeptical. I never heard about the process and like everything I had to do my own Google research. My house was sitting for sometime before I purchased it and the previous owner neglected the exterior as you can tell from the pictures.The owner of UniKlean came out professionally dressed and presented me with a quote within a day. Before agreeing to the quote he answered my call every time I reached out and was very knowledgeable on the soft wash process.I reached out to other friends who had has their homes pressure washed recently and found out that they needed to get it redone just a year later. Here's what sold me - found out that pressure washing takes off just the surface of the growth but soft washing goes deep into the root of the issue.They also went above and beyond to clean my house which I found out is their normal process. They climbed up and down the ladder multiple times when they saw something they didn't like. My house is completely transformed. My neighbors complemented me multiple times on how great it looks. HIRE this company! I don't write many reviews but I was so blown away that I had to submit a review for this one!!!"
"Quick response for estimate and work. Fair pricing. Exceptional job! Highly recommend!!"
"UniKlean did a phenomenal job! The soft wah looks great"
"Very professional, great attention to detail - Awesome job all around. Made an incredible difference in how our house looks. We live in the woods and with all the rain this year had a lot of green mold on our siding. GONE! Gutters and windows look great too. Couldn't be happier. Highly recommend!"
Contact us 410-709-3776
Anyone we send into your home has been background checked & drug tested to give you PEACE OF MIND